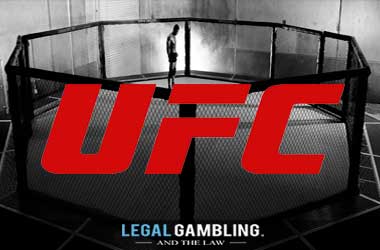 UFC 282 will be the final pay per view card for the UFC in 2022. The action will take place at the T-Mobile Arena in Las Vegas, Nevada on Dec 10 and another sold out event is expected to take place.
UFC light heavyweight champ Jiří Procházka was set to defend his title against former champ Glover Teixeira but Jiří withdrew from the fight after suffering a serious shoulder injury that is set to keep him out of action for over a year.
Jiří made the decision to relinquish his belt and the UFC decided to schedule an light heavyweight championship fight between Jan Błachowicz and Magomed Ankalaev.
The co-main event will see one of the most popular stars in the promotion, Paddy Pimblett fight Jared Gordon.
Our MMA experts take a look at the Main Event and co-Main event below. We give you the current betting odds, a detailed analysis and our expert predictions.
Best Sports Betting Sites for UFC 282
We have put together a list of featured betting sites that offer great coverage of UFC events. These recommended sportsbooks also cover a number of popular global sports. Click on our link and sign up today!
UFC 281 – what happened?
UFC middleweight champ Israel Adesanya faced his nemesis when he took on Alex Pereira who had two prior wins over the champ in the kick-boxing arena at UFC 281. Izzy started well and had Pereira wobbled early in the fight but the Brazilian showed great resilience and kept putting pressure on the champ as the fight progressed.
Pereira landed some huge blows in the 5th and final round and the referee stopped the fight to put an end to Izzy's reign as middle weight champ and give Pereira the UFC middleweight championship!
UFC strawweight champ Carla Esparza went in to her fight against Weili Zhang as a huge underdog. Zhang dominated the fight from the start and submitted Esparza in the second round to become UFC strawweight champ once again!
* Odds have been provided by Bovada and are accurate of December 5, 2022
Main Event Breakdown: UFC Light Heavyweight Championship
Jan Błachowicz and Magomed Ankalaev were set to be the co-Main event at UFC 282 as the UFC wanted to have a back-up plan in case Jiří or Glover got injured. When Jiří relinquished the belt, the UFC asked Glover to fight Ankalaev for the interim belt but Glover turned down the fight as he needed more time to prepare to fight Ankalaev.
The UFC then decided to promote the co-Main event to the Main Event and turn it into a 5 round fight which both fighters were happy to accept!
Jan Błachowicz (c) (29 – 9 – 0)
Odds to win: +200
Jan Błachowicz is a former UFC light heavyweight champion who has been on a quest to regain his belt. Jan had earlier pushed for a title fight with Jiří but the champ decided to take a rematch against Glover.
Things did not work out for Jiří but they have worked out for Jan and he gets a chance at the title. Jan goes in as the underdog in this fight for a couple of reasons. The first reason is that he is the older fighter and will turn 40 in Feb 2023, while his opponent is just 30. The second reason is that Ankalaev has only one loss in his career and that was early on when he lost to submission specialist Paul Craig.
However don't write off Jan Błachowicz who is known for his Polish power. Jan has a lot more experience with 5 round fights and also has the experience of fighting for the belt on more than one occasion. On the feet, Ankalaev could have a slight edge as he is the more technical fighter but on the ground, Jan should have the edge as Ankalaev hasn't really been tested on the ground so far.
Jan will have to weather the storm in the first two rounds and keep his defense tight. When Ankalaev starts to tire in the championship rounds, Jan will look to use his experience and capitalize.
Magomed Ankalaev (18 – 1 – 0)
Odds to win: -265
Ankalaev goes in as the betting favorite as he has had an impressive run in the UFC beating top opponents which includes two title challengers in Anthony Smith and Thiago Santos. This will be the third fight for the Russian in 2022 and he will look to use that winning momentum to put pressure on Jan as soon as the fight starts.
The test for Ankalaev is going to be in two main areas. We need to see how good his chin is because Ankalaev generally does not take a lot of damage and his chin has not really been tested. We know that Jan has that famous Polish KO power that can put anyone to sleep at any time. Will Ankalaev be able to take a shot and not go down? We also need to see how good Ankalaev's cardio is once the fight gets into the championship rounds.
Prediction: We are going to bet on the underdog Jan to cause an update and win the belt. We think the experience of Jan coupled with his ability to take a shot gives him the edge over Ankalaev.
Preview Of Other Main Events
Paddy Pimblett vs. Jared Gordon
British fighter Paddy Pimblett is on the road to becoming one of the biggest stars in the UFC. Paddy 'The Baddy' Pimblett has so far fought for the UFC only in the UK but has now decided that it was time to him to fight in Vegas and bring his star power to the US.
Paddy Pimblett vs. Jared Gordon has now been promoted to the co-Main event and will certainly be the people's main event as Paddy has a massive fan following with over 2.3 million followers on Instagram. Jared Gordon is nowhere near as popular as Paddy but is a well-rounded fighter who should give Paddy a stiff test!
Paddy Pimblett (19-3-0)
Odds to win: -245
Paddy goes in as the betting favorite especially in the UK as he has been on a tear in the UFC, finishing all of his fights so far. Paddy does like to stand and bang but his biggest strength is on the ground. He has a fantastic ground game and the ability to submit any opponent with a variety of chokes and arm bars.
Paddy is the younger fighter at 27 and will have a significant reach advantage that will help him if this turns out into a striking contest.
Jared Gordon (19-5-0)
Odds to win: +190
Jared Gordon is 34 years old and is set to have the biggest fight in his UFC career. Gordon won his last fight by decision against Leonardo Santos in August but his pervious fight he lost by submission to Grant Dawson.
Jared Gordon will need to be on top of his takedown defense and be prepared to take the fight to Paddy or he will find himself in trouble.
Prediction: We do not think this fight goes the distance and expect Paddy Pimblett to win by TKO/KO.