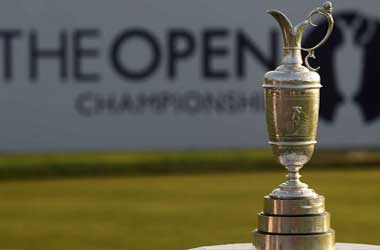 The final golfing major of the season is here, with the Open Championship taking place from 15-18 July.
This is an event with great history, and one that moves around the UK each season. In 2021, Royal St George's will host the event, which is located on the Surrey coast, and it comes back here for the first time since 2011, when Darren Clarke lifted the Claret Jug.
With a total prize pool of over $11,000,000, the best of the best come together for this event, just like any other major.
There are many experts who believe that this is one of the easier tests on offer for players in the Open Championship, so scoring may be a little better than we are used to seeing.
As ever with this type of golf, look out for the weather before you place your bets as this can have a big impact on how easy or tough the course is to play.
Bet On The British Open 2021 With Our Best Sports Sites
CBS Sports HQ
Last Year
The 2020 Open Championship unfortunately did not take place. This was scheduled to take place at Royal St George's, so the venue has been pushed back here, so that local fans can still watch and enjoy the action.
The last time the Open Championship took place was back in 2019, with Shane Lowry winning the title at the Royal Portrush Golf Course in Northern Ireland.
The Odds
We have a wide open field ahead of The Open, with just one player priced up at single figure odds.
Towards the fore in this market, we have a number of big names, particularly those with experience of playing links golf in Europe, which offers a different challenge to what many are used to on the PGA Tour in America.
Below we take a look at the main contenders for the title, with odds provided by 888Sport as of July 12th, who have a range of betting markets available ahead of tee off on Thursday.
The Favourite
Jon Rahm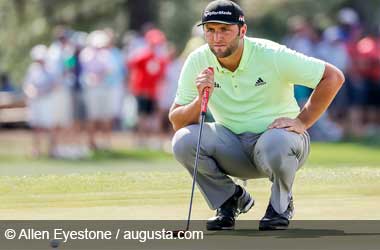 Jon Rahm is favourite for The Open, and when you look at his profile, it is easy to see why. He has proven himself on links courses in the past, and being from Spain, he knows the European golf scene very well.
On top of that, he's a player right at the top of his game now, he won the most recent major, the US Open last month.
Rahm played at the Scottish Open last week, and finished inside the top 10, carrying on his good form and he comes here looking as though he has a fantastic chance of being involved on Sunday.
The 26-year-old looks set to be towards the top of the golfing world for the next few years, and many will fancy him to win back-to-back majors.
Odds to win: +700
Contenders
Rory McIlroy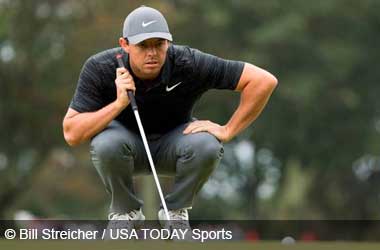 Irishman Rory McIlroy is one of the biggest names on the tour and is at home playing golf in the UK. He's won The Open before, back in 2014, but that was the last time he won a major and is desperate for a big win to try and kickstart his career again.
It feels as though McIlroy has been on the tour for a lifetime, but he is only 32, and there is still a lot of golf in him.
When things click, there is no doubt that he is one of the best, if not the best player on tour, but in recent years, he hasn't clicked too often.
He missed the cut at the Scottish Open last week, many will fancy McIlroy, but he does have plenty to prove.
Odds to win: +1400
Jordan Spieth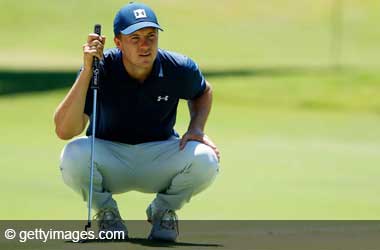 We are seeing a little resurgence from Spieth at the moment, he is back to playing some very good golf, and doing so on a consistent basis. In his last eight starts, he has finished inside the top 10 on five occasions, the kind of golf we are used to.
He won the 2017 Open Championship, and was very good in 2018 too, with a top 10 finish. That shows he has the ability to play in the UK and adapt to what is in front of him.
Spieth hasn't won a major since that 2017 victory, but if there was a player heading towards winning another, he is probably the most likely given what has happened in recent weeks.
This week will be a test, don't be surprised to see Jordan Spieth bounce back into the limelight with a win.
Odds to win: +1800
Longshot
Tyrrell Hatton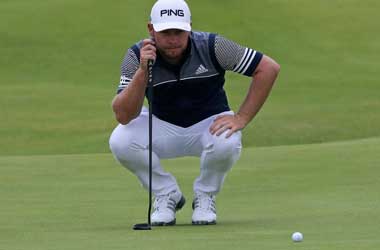 Many players take a long time to perfect links golf, and Tyrrell Hatton is a perfect example of that. He struggled and missed the cut in his first four Open Championship's, but since then has recorded a 5th and 6th placed finish in his last four.
He often comes to the fore in big events too, and some of his most recent wins have been at events that have a slightly bigger draw than the usual weekly tour offers.
He's a huge price, but if Hatton can start well and find his feet then there is no doubt that he has the ability, and the links knowledge, to play his part in the finish.
Odds to win: +3000
Others Who You May Consider:
Brooks Koepka: (+1600)
Dustin Johnson: (+1800)
Justin Thomas: (+1800)
Patrick Cantlay: (+3000)
Our Pick
Jon Rahm is a rightful favourite here, although in a competition as tough as the Open Championship, picking someone at short odds is not always the best way forward.
Just like Rahm, Jordan Spieth has been playing some great golf recently, and has a good profile for this style of course.
He's looking more and more likely to return to somewhere near his best, and a win here this weekend could start that.
At bigger odds, Spieth is the pick over Rahm in what should be an exciting four days of action from Royal St Geroge's.
For those looking to back someone at even bigger odds, Tyrrel Hatton could get involved here with a good start, his links game is better now than it has ever been before.