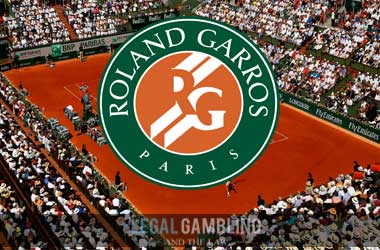 The 2021 French Open is upon us as the world of tennis prepares to descend upon Roland Garros. Some of the very best male and female players from across the globe are ready to try their hand at winning one of the four Grand Slams available throughout the calendar year.
The winner on either end of the spectrum will walk away with a resounding prize of €1,400,000 along with the honour of holding one of the most prestigious trophies in tennis. The tournament, outside of the qualifiers, will begin on May 30 and will run all the way through until June 13 at the Roland Garros Stadium. This venue is located in France's stunning capital city of Paris, with it marking one of the biggest sporting events in the country.
The weather throughout the tournament is expected to range from rain to sunshine and back again with all players being set to compete under COVID-19 restrictions as a result of the ongoing pandemic.
Best Online Sports Betting Sites To Bet On Roland Garros 2021
Odds have been provided by Bet365 and are accurate as of May. 24.
Mens Prediction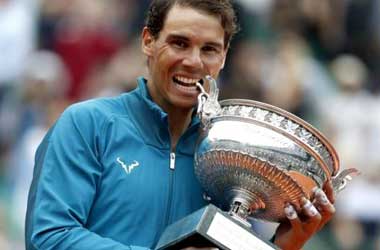 Favourite: Rafael Nadal (1.83)
When you win 13 titles at one Grand Slam over the course of a two-decade-long career, it can be easy to see why everyone is so confident in your abilities.
Rafael Nadal is an absolute force of nature and has the ability to see off the challenge of anyone on clay, which is what he seems to do so routinely.
The only person getting in his way is himself and if he can avoid any complacency, the French Open is his to lose and surpass Roger Federer with an overall total of 21 Grand Slam titles.
Sleeper Pick: Novak Djokovic (4.33)
Novak Djokovic doesn't care about great storylines and he doesn't particularly concern himself with what the public thinks of him.
When you combine those two assets together, we'd argue it makes for one of the most dangerous individuals in this tournament.
A final showdown against Nadal feels inevitable and if that happens, he'll love playing the role of the villain.
Longshot: Dominic Thiem (9.00)
As the big three era slowly but surely comes to an end, you can just sense that Dominic Thiem is dying to take the reins and really do something special in the next few years of his career.
He made it to the final in 2018 and 2019 which proves what he can do on clay, and this time around, he's clearly being undervalued when placed alongside Nadal & Djokovic – which is exactly where he'll want to be.
Womens Prediction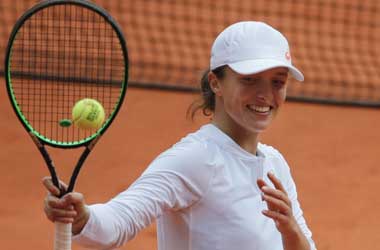 Favourite: Iga Świątek (3.75)
It's hard to become a dominant force in any sport at the age of just 19 but somehow, Iga Świątek seems to have absolutely nailed it.
She has a 78.2% – win record, she won the French Open last year, and she's coming into this with an insane amount of momentum.
Nothing appears to phase her on the big stage and after what she did in 2020, we'd say the pressure is off.
Sleeper Pick: Naomi Osaka (15.00)
She's won the Australian Open twice and done the same with the US Open, but the third round is the furthest she's managed in the French Open up to this point.
Alas, even though her preparations haven't exactly been perfect, Naomi Osaka still possesses the power and will to win necessary for her to get through to the latter stages at Roland Garros.
Plus she's already won the Australian Open this year, which is enough of a confidence boost in itself.
Longshot: Serena Williams (19.00)
Serena Williams who last Grand Slam outing took her to the Aussie Semis is no longer the clear and obvious best female tennis player on the planet but counting her out is a huge, huge mistake.
She can push her body to some truly unbelievable limits and if she can dispatch of her first few opponents fairly quickly, a run all the way through to the final and beyond shouldn't just be anticipated – it should be expected.
After all, this is one of the GOATs we're talking about here.
Our Prediction
The art of betting against Rafael Nadal on clay is something many have indulged in over the years, but it's really difficult to understand the logic behind that when he has such an unbelievable track record on this service. He's powerful, he's quick, and he seems to be more confident than ever that he can get the job done this year. We're backing the Spaniard to win his 14th crown here and we don't think it'll be especially close.
As for the women's side of the bracket, it's also quite stereotypical to go with the favourite but Iga Świątek is on fire right now. From winning the tournament last year to blazing through so many of her recent opponents, this teenage sensation is just getting better and better as the months go on.
Our instinct is that Świątek will overcome some adversity, dig deep and prove why she could be a star in this sport for many, many more years.
We expect a few rain delays as is always the case in these unpredictable climate times but on the other side of things, we should also be treated to some sunshine too.
There's always a craving for drama as opposed to predictability at the Grand Slam level because as fans, we want to be conditioned to expect the unexpected. There are probably going to be a few instances of five-set wars that don't quite go down how anyone expects, but Nadal and Świątek winning the big one feels like a safe enough bet.
But either way, as we continue to venture through uncertain times in an ongoing health crisis, it's nice just to know another slice of normality will be served up to all of us in just a few short days.
*Both youtube videos provided by Roland Garros