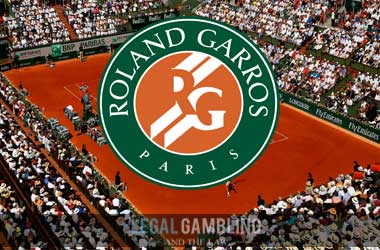 Tennis fans will be glued to their television sets for the 2019 French Open taking place at Roland Garros in Paris, France. This is the second Grand Slam event of the season, and this is always one of the most popular tennis events in the world.
Since this tournament is played on a clay surface, it's important to look at a player's past performance on clay before placing any bets.
There are two overwhelming favourites on both the Men's and Women's side of this event, but there is no such thing as a guarantee when it comes to betting on tennis.
Best Online Sports Betting Sites To Bet On
Let's take a look at the favourites at the French Open as well as a sleeper pick that could surprise at Roland Garros.
Associated Press
Mens Prediction
Favourite: Rafael Nadal (+105)
It should not be a surprise at all to see defending champ Rafael Nadal as the overwhelming favourite to win his 12th French Open Championship. Nadal comes into this tournament with an 86-2 record on the clay surface at Roland Garros and he has been almost impossible to beat.
People keep thinking that Nadal's dominant run is coming to a close, but he just keeps on winning. Someone could certainly knock Nadal off in the later rounds of this tournament, but it is going to take a great individual performance.
Sleeper Pick: Stefanos Tsitsipas (+1600)
If you are going to bet on someone other than Nadal to win the French Open then the best bet might be Stefanos Tsitsipas. Tsitsipas begins the event with +1600 odds to win the tournament, but he should have some confidence. The Greek tennis star has already beaten Nadal on a clay surface this season, with that win coming in Madrid.
He has done plenty of talking in the media about his ability to out play Nadal on clay surface again, and this could be an interesting match if they square off. My money is still on Nadal, but Tsitsipas might be worth a bet with such favourable odds.
Women's Prediction
Favorite: Simona Halep (+400)
The women's side of the French Open feels a bit more wide open, but Simona Halep is no doubt the favourite at +400. She was able to break through and win the title at Roland Garros a year ago, so she knows how to win on clay.
Halep has won just once since her triumph in Paris a year ago, and she is starting to get the reputation of wearing down. Halep should advance deep into this tournament, and had has to be considered the favourite until someone knocks her off.
Sleeper Pick: Serena Williams (+1600)
Serena Williams appears to be nearing the end of her career, but she is always dangerous in a Grand Slam event. Williams has had to withdraw from her last three events, but she will push through anything at Roland Garros.
A victory at the French Open would be major number 24 for Williams, which would put her in a tie for the most all-time. She is widely considered the best women's tennis player of all time but another win would cement that. I'm picking Serena Williams to win the French Open at +1600.
Enjoy the tennis! It should be a fun event once again!