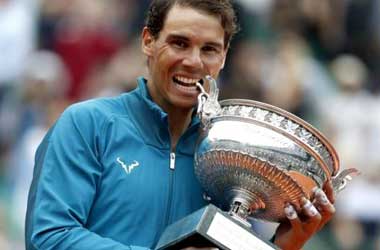 Many of the top tennis players in the world have had success at just about every venue, except Roland Garros. Rafael Nadal does not fall into this category as "The Clay Court King" has dominated Roland Garros for most of his career and he continued his epic run by winning his 11th French Open Championship on Sunday.
Fans at Roland Garros would have loved to have witnessed a close match between Nadal – the number one seed and Dominic Thiem – the number 7th seed. It wasn't to be as the 32 year old Spaniard made quick work of the Austrian and won in straight sets. Nadal proved to be too strong and too experienced for Thiem to pose any challenge and finished with a 6-4, 6-3, 6-2 scoreline.
In a statement, Nadal said
You can't fight against the age, and you can't fight against the watch. The watch keep going always. For me, you know, if you tell me seven, eight years ago that I will be here at 32 years old having this trophy with me again, I will tell you that is something almost impossible, but here we are.
Nadal has had to overcome a number of setbacks in the last few years, especially injuries. He had a scare in the third set when he had to take a break and seek medical attention for his left hand which was cramping. However, he put that all behind him and finished in style to maintain his exceptional record at Roland Garros.
The Spaniard has had a great couple of years and is still very passionate about continuing to play the game. He now has 17 Grand Slam titles to his name and is just 3 behind his long-time rival Roger Federer. Nadal said that he will retire when he feels the time is right as he will not stick around just to see if he can break more records or win more money.
Roland Garros
Nadal Heaps Praise Women's Champ Simona Halep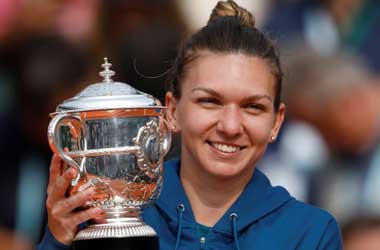 If the men's final at Roland Garros was a one-sided match, the women's final on Saturday was a thriller that saw Simona Halep come back from a set down against Sloane Stephens to upset her and win the French Open. Halep won 3-6, 6-4, 6-1 and showed why she is ranked the number one in the world. Nadal said that she is a hard worker and deserved to win at Roland Garros.
Yeah, was great, no? She's a great fighter. She's one of the players on the women's tour with better movements on court. No doubt about it.

It is nice that after the final that she lost last year with so many chances, having breaks in the second and in the third, I think, she was able to win a Grand Slam. She deserve it. She's No 1 of the world. She's a hard worker