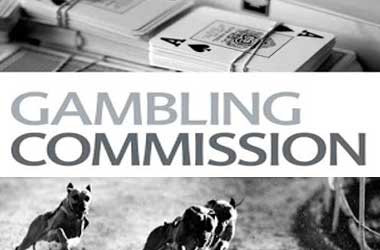 The UK Gambling Commission (GC) recently levied huge fines on racecourse bookmakers for allowing underage betting to slip through their operations. At least seven bookmakers now face a fine that amounts to 2.5% of their gross profit for a whole year after the GC found that they each allowed an underage customer to place a £5 bet.
The GC conducted an enforcement action task where the customer was 16 years old and tried to place bets where the minimum age was 18. These bookmakers will now have until 09 Feb to appeal their fines.
Racecourse insiders state that the bookmakers are shocked at the fines they are facing, claiming that the 2.5% gross profit for a year figure is disproportionate to their offense, and is much more severe than the actions taken by the GC against large gambling firms.
Mick Williams, a member of the Association of Racecourse Bookmakers was upset over the severity of the fines, saying that the GC did not have an appropriate structure for the fines or a process of increasing fines according to the severity of the offense. Instead, the GC immediately went for the jugular by fining them such a large amount.
Ascot bookmakers have actually improved their performance preventing underage bets in the last six years. The GC conducted the same test in 2014: 20 bookmakers were approached by a 16 year old, looking to place a bet—all 20 placed the bet without asking for any identification, and subsequently received a written warning. This year, 17 bookmakers were approached, and 10 asked for identification.
GC Attacking Small Businesses
Robin Grossmith, a member of the Federation of Racecourse Bookmakers, viewed the fines as excessive. Grossmith said that the Royal Ascot is extremely busy, and it can be difficult to discern which customers are underage. No bookmakers have denied their mistake, and would have been willing to pay an appropriate penalty but a fine of £7,600 for a £5 bet is too much.
The £7,600 figure is a product of the fine being set at 2.5% of gross profit—it is the amount bookmakers hold after winnings are paid, but before the deduction of any expenses. A number of bookmakers believe that they are being made examples by the GC, who are attacking small businesses much more viciously than large gambling firms operating off-course. Grossmith questioned whether the GC would ever fine William Hill 2.5% of their gross profit—a figure that would millions of pounds.