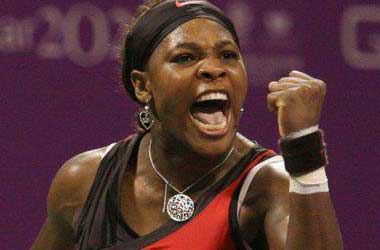 Serena Williams has made a spectacular comeback at the US Open by reaching yet another final. Williams skipped the 2017 US Open as she was pregnant with her first child and the difficulties she experienced during her pregnancy, child birth and return to the professional circuit has been well documented.
She went into the semi-finals as the favourite as the she was playing Latvia's Anastasija Sevastova who was seeded 19.
She had a shaky start losing the first two games and it was hard to tell whether it was due to pressure, loss of focus or just an off-day. However, it did not take the veteran long to bounce back and she soon found her groove.
She made quick work of Sevastova and put her away in style winning 6-3, 6-0. It was a one sided semi-final and not what the crowd wanted to see at Flushing Meadows but it just goes to prove that massive difference between Serena Williams and the rest of the crowd.
US Open Tennis Championships
She is the favourite to win the 2018 US Open and is also just one match away from tying Margaret Court's record of winning the most number of Grand Slams which stands at 24. Williams who will turn 37 later this month will do her best to put all of these side-goals out of her head but the pressure will still be there as she is on the verge of being recognized as "the greatest female tennis player to have ever played the game".
In a statement, Williams said
It's honestly really incredible. A year ago, I was fighting for, literally, my life at the hospital after I had the baby. So every day I step out on this court, I am so grateful that I have an opportunity to play this sport, you know? So no matter what happens in any match — semis, finals — I just feel like I've already won
Twenty Year Old Osaka Stands In Her Way
Everyone expects Williams to derail the 20 year old Naomi Osaka who made it to the US Open finals by defeating Madison Keys 6-2, 6-4. Osaka who was born in Japan and moved to Florida when she was three is eager to have the opportunity to play a legend like Williams but knows come the final she will give it her all to deny Serena Williams the opportunity to win her 24th Grand Slam title.