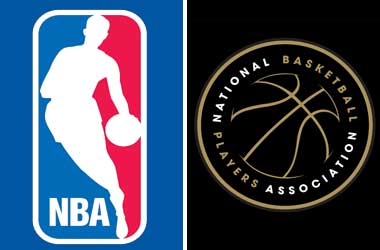 The National Basketball Association (NBA) and the NBA Players Association (NBPA) have been holding talks discussing the option of joining forces to evaluate the possibility of blood-testing devices that could accurately test for the coronavirus and release the results in minutes. If the process is deemed viable, many observers hope that it will become a crucial first step toward resuming the current NBA season, which was cut short when multiple players tested positive for COVID-19.
A number of sources within the NBA have stated that both parties are currently in talks with medical experts and suppliers to determine if a COVID-19 test similar in efficacy and convenience to a diabetes test would be possible in the near-future.
Abbott Laboratories from Illinois has begun rolling out their rapid-response tests across the nation last week, which has already gained FDA approval. The results from these tests can reportedly be obtained with 5-13 minutes.
ESPN First Take
The sources warned that the discussions are in the preliminary phase, and that no definite timetable can be expected soon. However, they also expressed hope that a solution could be found soon. A number of general managers and training officials within the NBA have expressed that rapid-result testing would be mandatory before even raising the possibility of resuming the 2019-2020 NBA season.
According to an anonymous NBA general manager, rapid-result testing would do much to ease the tension in their environment—if everyone feels safe going back to work, only then can they consider the possibility.
Mike Bass, the spokesman for the NBA, warned against undue optimism regarding the prospects of resumption. According to Bass, while resuming the season is a key priority for the league, the decision will have to be made weeks into the future, when the NBA gains the approval of public health experts that comply with directives issued by the government.
Doubts About Rapid-Result Testing
Other sources within the league have questioned the accessibility of rapid-result testing, saying that some sectors should have higher priority for these tests, such as health care workers. Others are worried about the logistics of such tests, noting that there is a non-zero chance of logging a false positive or negative.
As losses mount for the league during its shutdown, more discussions will ensue on how to accomplish a possible resumption. Many in the NBA retain trust for Commissioner Adam Silver, looking to him for the final say on the league's next course of action. As the first major sports league commissioner to suspend all games in response to COVID-19, Silver is expected to make the difficult but correct decision in the end despite the US President calls to restart as soon August