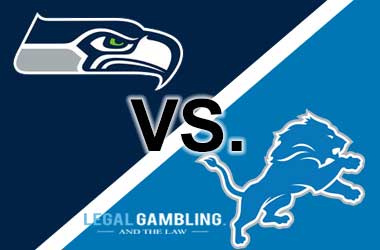 Two teams fighting to remain relevant in their respective divisions face off in what should be a fairly even matchup. The Seahawks lead the all time series 8-5, and have won the last 2 dating back to 2015.
The Seahawks are fresh off their bye week after beating the Raiders 27-3 in London. In week 4, the Seahawks beat the Cardinals 20-17, and lost 33-31 in week 5 to the Rams.
The Lions beat up on the Dolphins 31-21 last week. In week 4, they lost to the Cowboys 26-24, and beat the Packers 31-23 in week 5, and had a bye in week 6.
The Lions are 3 point favourites on Bovada, with the O/U set at 49.5.
Seattle Seahawks
After a slow start, the Seahawks have been playing inspiring football as of late. They played possibly the best team in football to a 2 point game that they had a few opportunities to win, and all but dominated a bad Raiders team in unfamiliar territory. Brian Schottenheimer and Pete Carroll have somewhat dialed Russell Wilson back, but are giving him easier throws to make off play action and getting the ball out quicker to help him avoid pressure.
The Seahawks have shown a revitalized commitment to the run game that has really helped their offense stay on the field and alleviate pressure from Wilson. Chris Carson is averaging 4.5 yards per carry and has 352 yards in 5 games, while Mike Davis has 193 yards and 3 TDs on 43 carries in 5 games mostly as a spell for Carson. The receiving corp is nothing special, but another week to get Doug Baldwin back to 100% will go a long way down the stretch.
The defense is playing lights out. Frank Clark has been a menace off the edge with 6 sacks, 2 FF, and 15 QB hurries. Quinton Jefferson (7 QB hits, 1 sack) and Jarran Reed (4 sacks) have also provided some juice in the pass rush as well. The defense as a whole has 9 interceptions, with Shaquill Griffin and Bradley McDougald tallying 2 each.
Injuries and Inactive Watch
LB Mychal Kendricks (suspension) – out, EDGE Dion Jordan (knee) – questionable, TE Nick Vannett (back) – questionable
Detroit Lions
Detroit is taking a similar approach to Seattle in the fact that their reigning in their gunslinging quarterback and relying more on the run game. Matt Stafford is adopting a more conservative approach, and it appears to be paying off, as Stafford is averaging just 7.5 YPA, but is picking and choosing when to push the ball down the field and succeeding when doing so. After going so long without any semblance of a run game, the Lions appear to be in good hands for a long time with Kerryon Johnson.
Johnson displayed his full ability last week breaking off a 71 yard run, and rushing for 158 yards on 19 attempts, with 93 coming after contact. The Lions can also come at you in a lot of different ways in the pass game. They feature 3 receivers who can win in a variety of ways, good receiving backs, and big sure handed tight ends. Up front, they have some road graders on the line who have done a solid job of keeping Stafford clean as well.
As far as the pass rush goes, it is very much by committee, with no one really sticking out as a true threat with Ziggy Ansah still out. The coverage is equally as hit or miss, as they have just 2 interceptions on the year and are prone to penalties.
Injuries and Inactive Watch
EDGE Ziggy Ansah (shoulder) – questionable, RB Theo Riddick (knee) -3questio3able
Predictions
This game should be closer to a pick'em in my opinion. Seattle is playing some good football right now on both sides of the ball, and face a questionable Detroit defense. Detroit has shown some susceptibility to the run, and you can bet ole Brian Schottenheimer will want to pound the rock. Fresh off a bye week, you have to think Seattle will be close to full strength and hopefully has some wrinkles to throw at the Detroit secondary.
Detroit faces a tough task against Seattles D. They can get after the QB and force turnovers, which hand in hand do not spell success for Matt Stafford. If Detroit is forced to play catch-up they will face an uphill climb. They need to keep it close and not be one dimensional offensively. However, we think Seattle is playing better football right now, and while Detroit may sneak a win out here, Seattle will cover after a week's rest.'
Final Pick: Seahawks (+3)