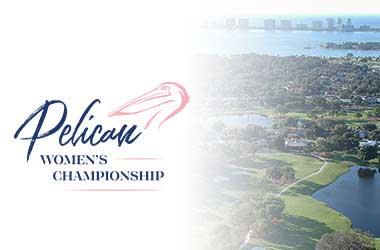 The next big event in women's golf is on the horizon, with the Pelican Women's Championship beginning on November 11 until November 14, when we will see the winner of the tournament crowned.
The event will take place at the Pelican Golf Club in Belleair, Florida, and host some of the very best golfers from around the world. Many of the top-10 are already confirmed for the event and are likely to push hard in a bid to win it.
A purse of $1,750,000 will be split between those near the top of the leaderboard, with over $200,000 of that going to the eventual winner on Sunday.
Best Sports Sites To Bet On The Pelican Women's Championship 2021
Last Year
The 2020 edition of the Pelican Women's Championship was won by Sei Young Kim, she eventually won the tournament by three shots, with an excellent two middle days where she scored 65 & 64, giving her the cushion she needed to come out on top.
At the time, this was her 12th career success and went round with a final round score of 70 as she played simple, risk-free golf to come home and win the title. Had she needed to go harder, she could have, so the three-shot victory certainly does not flatter her weekend performance.
Behind Kim in second place was American Ally MacDonald, who finished with a highly respectable -11 after four very consistent days of scoring. She was two shots clear of Stephanie Meadow in third place, with Austin Ernst and Lydia Ko tied for fourth place, one shot further back.
The Odds
The new world number 1 Jin Young Ko will take part in the event, as will many other big names including last year's winner Sei Young Kim, both Korda sisters and major championship winners Brooke Henderson and Lexi Thompson.
Here are some of the main contenders for the 2021 Pelican Women's Championship.
* Odds will be provided as soon as they become available
The Favourites
Jin Young Ko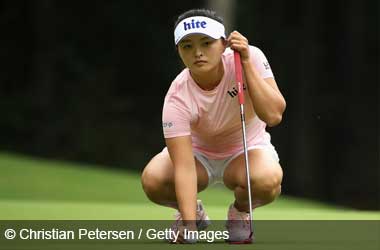 We have a new number one golfer in the women's game, with Jin Young Ko taking over from Nelly Korda. She did this thanks to winning back to back LPGA titles, her most recent being the BMW Ladies Championship in Korea.
She is the winner of four events this season and has been incredibly consistent, and it would be no surprise to see her win at least another title between now and the end of the year.
There is no player in the game of golf, men or women, playing as well as Ko right now.
Odds to win: N/A
Nelly Korda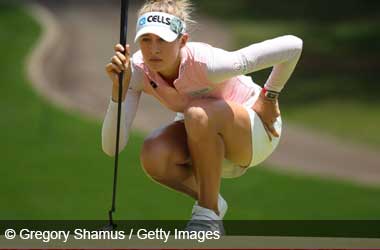 The woman that Ko took the world number one spot from was Nelly Korda, a supreme winner and someone who has spent a long time as one of the best golfers in the game.
Korda won an Olympic gold medal in the summer when she was playing at the top of her game and has a big incentive to do well here, as she looks to bounce back and take over the number one spot again in the rankings. Of the many challengers this week, Nelly Korda is certainly one to look out for, as she looks primed for a big week.
Odds to win: N/A
Jessica Korda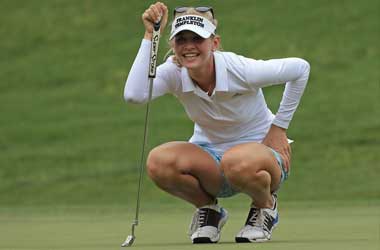 The second of the Korda sisters, Jessica, is often in the dark behind her sister, but she looks to have a strong chance of playing well here and contending for the win. Last year, she performed with credit to finish tied for 6th place and would have been much higher was it not for a bad second day.
She shot 73 on a day to forget, but her 64 on the final day when she was pushing hard is a sign of just how much she likes this course, and how well she is capable of playing here. As normal, expect Nelly to grab the headlines here, but Jessica looks primed for a strong weekend on this course.
Odds to win: N/A
Sei Young Kim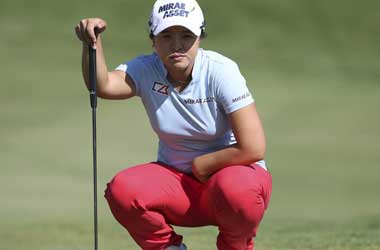 South Korean Sei Young Kim is back for the Pelican Women's Championship, looking to defend her crown from last year. If you saw her win, you certainly wouldn't put it past her either. She won by three shots, but cruised home on the final day of the tournament, shooting a low-risk, safety first 70 to win.
Earlier, scores of 67-65-64 showed the kind of quality she has and her liking for this golf course. Maintaining her grip on this field will not be easy, but Kim will certainly not lack in confidence based on what she did at the course in 2020, as we all know she won easy, and it could have been even easier.
Odds to win: N/A
Dark Horse: Brooke Henderson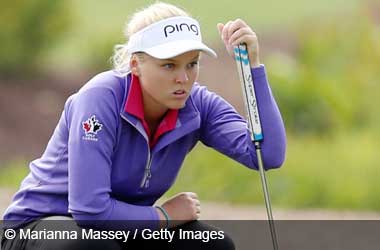 Another player to have a strong tournament last season was Brooke Henderson, she eventually finished in a tie for 7th place. She won her first and only major championship at the age of just 18 back in 2016, taking the Women's PGA Championship title.
She has failed to get back to those heights, finishing runner up but unable to win another major. However, she has course form here and has been competing well recently, so could be in for another strong week, and it would be no surprise if the Canadian went close and finished towards the top of the leader board.
Odds to win: N/A
Our Prediction
This tournament looks to be wide open, with plenty of women in with chances of taking home the title, and plenty to play for.
Due to the timing of this weekend's action, and the fact that she has just lost her number one ranking position, we are going to side with Nelly Korda to win the event. She won a gold medal in the summer and was playing some fantastic golf. She's lost her number one spot and will want to regain that form to win it back, and we think she will do.
If you are looking elsewhere, then her sister Jessica Korda could well have another strong tournament here after promise last year. She lost all chance with one bad round that time, but we know what she is capable of on the course, and it would be no surprise to see both Korda sisters near the top of the leader board.