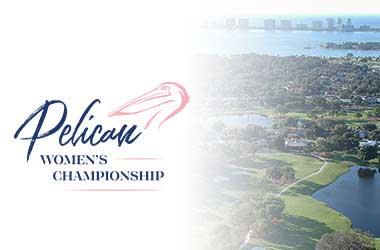 After a month-long break, the LPGA Tour returns with the Pelican Women's Championship, which is set to tee off on Thursday at the Pelican Golf Club in Belleair, Fla. The event was initially scheduled for May 14–17 but ended up postponed amid the COVID-19 concerns as a part of a large LPGA schedule reshuffle in April.
As the 14th LPGA tournament of the year, the Pelican Women's Championship will feature some of the best female golfers in the world, including eight of the top 10 on the 2020 money list, as well as the Rolex World No. 1 Jin Young Ko. Joining the prominent names on the LPGA tour will be a handful of up-and-coming stars such as Sierra Brook, Leona Maguire, Brittany Altomare, Muni He, and Gabi Ruffels, who will be competing for the lion's share of a $1.5 million purse.
Best Sports Sites To Bet On The Pelican Women's Championship 2020
Since this is the inaugural Pelican Women's Championship and the first time since 1989 LPGA has returned to the Tampa, Fla., area, there are no previous results we can take into consideration for our predictions. Nevertheless, there are a few golfers that caught our attention as solid betting options.
Golf Channel Thailand
The Odds
* Odds have been provided by Intertops and are accurate as of 018/11/2020
The Favourites
Danielle Kang
Danielle Kang entered the Women's PGA Championship 2020 at Aronimink Golf Club as the odds-on favorite but failed to live up to that name with a finish in a tie for 33rd place. With that, she has dropped down to No. 4 in the LPGA rankings. However, despite all that, the 28-year-old American golfer is once more the woman to watch.
Even though Kang has not won a single event since the Marathon LPGA Classic in August, she has locked in a few very impressive finishes. Those include a fifth-place tie at the Ladies Scottish Open, an 11th-place tie at the ANA Inspiration, a 12th-place tie at the Portland Classic, and most recently, a very impressive runner-up finish at the Drive on Championship.
As we look towards the next tournament, success is all but guaranteed for the player at No. 3 on the money list. But with her 74.03 driving accuracy and 258 average driving distance, Kang is undeniably in a very good spot to impress in Florida.
Odds to win: 9.00
Sei Young Kim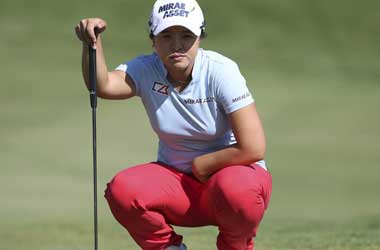 The current No. 1 in the LPGA Rankings and No. 2 in the Rolex Standings, Sei Young Kim has put together a very impressive season and is entering the Pelican Women's Championship after a convincing win at the Women's PGA Championship in October. Besides her victory at the Aronimink Golf Club, Kim has also locked in four top-10 finishes, which is nothing to sneeze at.
What makes Kim stand out is her high scoring accuracy (68.39), which is the highest in the field, and she is also ranked first for scoring in the 60s (16) and rounds under par (18). Adding to that, Kim has not attended an event since her win at the Women's PGA Championship, meaning she will be well-rested and ready to impress in the Sunshine State.
Odds to win: 11.00
Brooke Henderson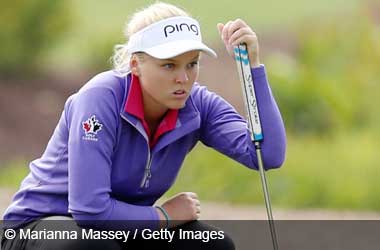 We backed Henderson in our Women's PGA Championship 2020 preview, and while she struggled to keep pace with Kim, the 23-year-old golfer did not fail to impress with her sixth-place finish (one short of a tie for fifth). It marked her third consecutive sixth-place finish after a sixth-place tie at the Shoprite LPGA Classic and a very impressive playoff appearance (tying for second) at the ANA Inspiration.
In her career, Henderson has locked in 52 top-10 finishes and nine victories, which is not bad for a 23-year-old pro. Still, it remains to be seen whether Henderson can improve upon her recent finishes and compete for a top five finish or possibly her first win of the season.
Odds to win: 13.00
Dark Horse: Brittany Lincicome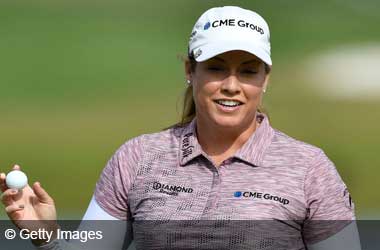 Brittany Lincicome enters the tournament ranked No. 53 on the LPGA Tour's money list and still without a win this year. Having said that, she has locked in a ninth-place tie finish at the Women's PGA Championship, to which she added a 13th-place tie finish at the Drive on Championship at the end of October.
Despite her lack of success this season, we can't ignore that Lincicome has shown improvement of late, which indicates she could make a splash in her hometown. That is not to say she is guaranteed to win, but at 101.0, she is overpriced and should be considered as a longshot bet.
Odds to win: 101.0
Our Prediction
The Pelican Women's Championship will feature plenty of incredible talent. While there are definitely more than a handful of golfers that can win, it's Brooke Henderson who has caught our attention.
She has been one of the most consistent golfers on the LPGA tour, has already won nine tournaments (including one Major) and at least one each year from 2015-2019. Even though she has yet to win a tournament this year, it's only a matter of time before she does. Considering her good form, this just might be her best chance to impress.
As is the case with any other tournament, the favorites are not guaranteed to win, so it's also worth considering a bet on a dark horse Brittany Lincicome. Despite her disastrous showings early into the season, Lincicome has been looking much across the last month, and if she can continue playing with the same fire, the Florida native just might shock everyone.