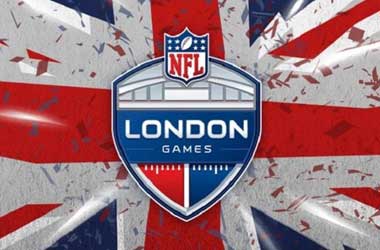 The National Football League is back in London this weekend with another game at Wembley Stadium.
The Los Angeles Rams will technically be the home team in this game, and the Cincinnati Bengals will join them in England. This game will be played at night, and this is the second night game in London this season.
The first two games in London (Raiders vs. Bears & Buccaneers vs. Panthers) this season have been very tight affairs, but that likely won't be the case in this one.
Los Angeles was in the Super Bowl a season ago, and Cincinnati is one of two winless teams this season.
It's always hard to predict what will happen when NFL teams head over to London, and there is definitely some jet lag involved in these games. Fans in London will get a chance to see some of the best players in the NFL, and there is a chance that plenty of points will be scored.
Los Angeles Rams vs. Cincinnati Bengals Top Betting Sites
The Los Angeles Rams are -13.0 point favourites over the Cincinnati Bengals in this game.
* Odds have been provided by Bovada and are accurate as of 10/10/2019
Los Angeles Rams
(4-3 Overall; 3rd Place NFC West)
The Los Angeles Rams were supposed to have one of the best offenses in the NFL, but that hasn't always been the case this season. The Rams did look much better on offense in week seven, and scored 37 points in a blowout win over the Atlanta Falcons. Running the ball has also been an issue for the Rams, although they are still averaging at least 75 yards per game. Todd Gurley continues to look like a shell of himself, and that is really holding back this offense. Quarterback Jared Goff has thrown for close to 2,000 yards this season, but the Rams are being forced to throw the ball a ton. Los Angeles must find some balance on offense if they want to be a playoff team.
Los Angeles knew that they had to get better on the defensive side of the ball, and they made a trade for Jalen Ramsey. The talented cornerback should help against the passing game, but the Rams are also waiting for Aaron Donald to take over some games. Donald has over 20 sacks a season ago, but has just four through the team's first seven games. This defense has the potential to be solid, but they must make some improvements.
Current Odds: -700
Cincinnati Bengals
(0-7 Overall; 4th Place AFC North)
The Cincinnati Bengals have struggled on both sides of the ball this season, and it's pretty easy to see why they have yet to win a game. The Bengals are averaging just 16.6 points per game this season, while giving up more than 26 points per night. Defense has really been the biggest issue for the Bengals this season, as evident in their most recent loss. The Bengals gave up 27 points to a very mediocre Jacksonville Jaguars team, and they really struggle to defend the pass. Cincinnati has just nine total sacks on the season, and they must find a way to get some pressure on Jared Goff in this game.
Quarterback Andy Dalton is having another great season for the Bengals, despite having his top target, AJ Green, on the sidelines. Dalton has thrown for over 1,900 yards through the first seven games, but he has also been sacked a whopping 24 times. Running the football has also been a major challenge for this season, and they are averaging just 53 rushing yards per game. The defense has to improve for the Bengals, but their offense hasn't been doing their part either.
Current Odds: +475
Prediction: Rams To Embarrass Bengals In London
Our Prediction: This game is not going to be close, and the fans in London will be leaving the stadium early. Los Angeles has struggled at times this season, but they are much better than the Cincinnati Bengals.
Take the LA Rams -13.0 over the Cincinnati Bengals in this London showdown.