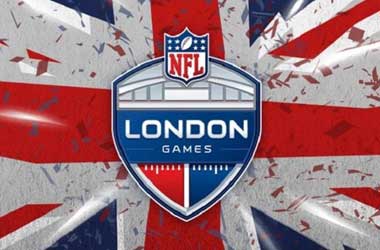 The National Football League has made it a yearly tradition to send some of their teams over to London for a regular season matchup.
The Oakland Raiders and Chicago Bears will draw the assignment this season, with the Raiders serving as the home team.
This is a great opportunity for the league to expand in other parts of the world, and for these two teams to be featured on the world's stage.
Chicago is our outsider this season for a shot at the Super Bowl title, and they have been playing great football of late. The Bears were NFC North champions a season ago, and have a great shot at repeating in 2019.
Oakland had a miserable 2018 season, but it landed them a ton of top draft picks. The Raiders have several young players on the field this season, and it looks like things are starting to change for head coach Jon Gruden.
Chicago Bears vs. Oakland Raiders Top Betting Sites
ESPN UK
* Odds have been provided by 888sport and are accurate as of 04/10/2019
It's always hard to judge how these London games are going to play out, as some teams just don't seem to adjust well to the travel and time change. Chicago wants to win this game with their defense, while the Raiders have some interesting offensive pieces. Fans in London should be treated to a solid matchup between two of the NFL's most storied franchises. The Chicago Bears are -4.5 point favorites in this game.
Chicago Bears
(3-1 Overall, 1st Place NFC North Division)
Chicago comes into this game with an injured starting quarterback, and that won't help their offense get things going. The Bears are averaging just 16.5 points per game this season, and be without Mitchell Trubisky on Sunday. Look for the Bears to run the ball a ton in this game with their trio of talented running backs. Chicago is averaging just 90 rushing yards per game in 2019 and that has to change.
The Bears have been downright dominant on defense this season, and that defense will be on full display in this game. Chicago has recorded 17 sacks already this season, and Khalil Mack has 4.5 of them. Mack was traded to the Bears from Oakland before the 2018 season, and he has completely transformed the Bears defense. Chicago just doesn't give up many yards, and they will be coming after Carr and company in this one.
Current Odds: 21/50
Oakland Raiders
(2-2 Record, 2nd Place AFC West Division)
The Oakland Raiders have been inconsistent on offense so far this season, but they have shown some flashes of greatness. The Raiders are averaging 125.8 rushing yards per contest and rookie Josh Jacobs is a huge reason for that. Quarterback Derek Carr has still struggled a bit with accuracy this season, and he will need to be sharp against the Bears. Oakland is averaging just 210.0 passing yards per contest, and it has held them back to just 19.8 points per game.
Oakland has not been a good defensive team this season, and they are catching a huge break with Trubisky being out of the game. The Raiders have allowed 25.5 points per contest so far this season, and that's not a formula for success in this league. Oakland has just five sacks through their first four games, and they will need to be more aggressive to stop the Bears on Sunday.
Current Odds: 19/10
Prediction: Bears Defense Puts Up Dominant Performance
Khalil Mack and the Chicago Bears defense will have plenty of extra motivation in this game, and that should terrify Derek Carr and the Raiders offense. Chicago is one of the top defenses in the NFL this season, and they will need to be great to help their injured offense. Don't expect the Raiders to find the end zone much in this game, and the Bears defense should lead their team to a win. Bet the Chicago Bears -4.5 over the Oakland Raiders in the week five showdown in London.