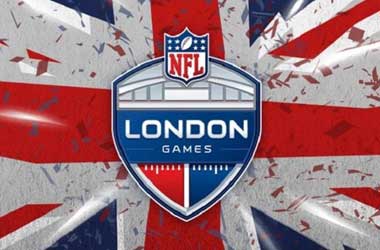 The National Football League will be playing six games in London this season, and this will be the second week in a row with a game on the schedule.
The Tampa Bay Buccaneers will technically be the home team in this matchup and they will take on the Carolina Panthers.
The Oakland Raiders stunned the Chicago Bears on the weekend in London, and it's always hard to predict how teams will react to playing in a different country.
The Panthers and Buccaneers have built up a terrific rivalry in recent seasons, and there is plenty of excitement and intrigue surrounding this game.
Carolina Panthers vs. Chicago Bears Top Betting Sites
WCNC
There should be plenty of offense in this game as both teams will be looking to score points in a hurry.
The Carolina Panthers are -2.5 point favourites over the Tampa Bay Buccaneers in this game.
* Odds have been provided by BetOnline and are accurate as of 08/10/2019
Carolina Panthers
(3-2 Overall; 2nd Place in NFC South Division)
The Carolina Panthers have figured out how to win games without Cam Newton, and it starts with running the football. Christian McCaffrey has racked up over 800 yards from scrimmage this season, and very rarely leaves the field for the Panthers. Quarterback Kyle Allen has completed 67 percent of his passes since taking over for Newton, and the Panthers might want to stick with him for the remainder of the season. The Panthers have been taking care of the ball of late, and it has led to a ton of points on offense. Carolina is averaging over 140 rushing yards per game, and 25.8 points per game.
Carolina has been great on defense for much of the season, but they struggled in their week five victory. The Panthers gave up 27 points against the Jaguars a week ago, and they will be facing a talented offense in this game. Carolina has 20 sacks already this season, and they will put plenty of pressure on Winston in this game.
Current Odds: -130
Tampa Bay Buccaneers
(2-3 Overall; 3rd Place in NFC South Division)
The Tampa Bay Buccaneers have one of the best offenses in the NFL this season, but their defense has really struggled to get stops. Tampa Bay is averaging 29.4 points per contest, and they have one of the best passing attacks in the league. Quarterback Jameis Winston has thrown for over 1,300 yards this season, but he has thrown five interceptions. The Buccaneers know that throwing the ball is their best chance for success, and they will throw it deep quite often in this game. Running backs Ronald Jones and Peyton Barber have both ran for over 200 yards this season, but they are more dangerous in the passing game.
The Buccaneers have given up 29.6 points per game this season, and they have given up plenty of points even in their two wins. Tampa Bay has just 11 sacks so far this season, and one player has accounted for nine of them. Linebacker Shaq Barrett has come out of nowhere to lead the league in sacks this season, but he could use some help from his Buccaneer teammates.
Current Odds: +110
Prediction: Carolina Panthers Continue to Roll
The Carolina Panthers thought that their season was over when Cam Newton went down, but they have rallied to win three straight games. The Panthers are running the ball a ton, and their defense has also stepped up in a big way of late. Tampa Bay can put up points on offense, but their defense has let them down at times. Look for the Carolina Panthers to run their way to their fourth straight win.
Bet the Carolina Panthers -2.5 over the Tampa Bay Buccaneers in London.