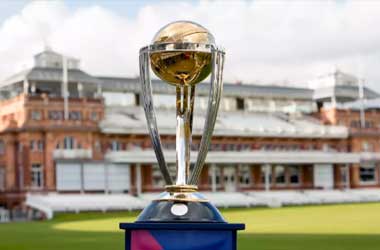 The ICC World Cup is closing to an end, with only one more semi-final match on the schedule ahead of the Sunday's finals, which will determine which nation will be crowned the champion of the 12th ICC World Cup.
Looking back at the first semi-final match which was played on July 9th – 10th, we saw New Zealand go against all the odds and win against heavily favoured India in a closely contested match to secure the 1st spot in the Sunday's finals.
The Black Caps won by 18 runs, leaving the world in shock as they stroll by India and straight into their first-ever finals appearance in their history. There are only a few games that could potentially be as exciting as the New Zealand v India semi-finals fixture was.
However, if there is one fixture that could live up to the hype, it's surely the clash between two of the biggest rivals in the history of the sports. We are of course talking about 137 years old England v Australia rivalry, which will add another fixture to the list on July 11th at 10.30am, when the two sides will meet for the second time this World Cup. Only this time it won't be in the group stage at Lord's, but instead in the semi-finals at the hostile Edgbaston Cricket Ground.
Best Cricket Place To Be On The Australia vs England at ICC CWC 2019
Australia
Australia entered the ICC World Cup as defending world champions and the most successful cricket team in the competition's history. With 5 titles to their name and impressive 7 appearances in the grand finals, Australian team deserves to be recognised as a real threat and one of the favourites in every tournament they appear in.
Looking back at their group stage performance, Australia started their World Cup campaign with two straight wins against Afghanistan and West indies, only to be stopped by India, who won by 36 runs. The mentioned defeat raised some speculations the Australian team is "outdated" and that they are simply not as strong as they used to be. This, as it seems was exactly what Australia needed to wake up and show to the world they are not "outdated", but rather a serious contender to win another title. Following their defeat to India, Australia won 5 consecutive fixtures, which includes a crucial win against England at Lord's. The "Baggy Greens" ended their group stage with a loss to South Africa, which is a worrying result going forward. Nonetheless, they still managed to produce an admirable 7-2-0 record, which got them straight into the semi-finals. It's also worth mentioning that if Australia would not have lost against South Africa, they would not have to play against England in the semis.
England
Despite the fact that England holds a no.1 spot in ICC ODI rankings, the English cricket team have never won a World Cup. They did come close in 1979,1987 and 1992 when they reached the finals, however, since then, the English team struggled to go further than quarter-finals, meaning 2019 is one of the most successful seasons for England in recent years and deservingly so. England cricket team have come a long way from their disappointing performance in the 2015 ICC World Cup, when they exited the tournament prematurely, failing to even get out of the group stage. However, the team we are watching now are different. They are faster, better and stronger, which gives their fans a lot of hope as they travel to Birmingham, where England will clash against their sworn rivals, Australia in a semi-final fixture.
Looking back at how England performed this World Cup, they managed to finish the group stage at the 3rd place with a 6-3-0 record and 12 points. While they managed to get themselves into the playoffs, their road to the final 4 was anything but smooth. England suffered a case of mid-tournament wobble, as they lost their momentum and dipped in form, which resulted in them losing two consecutive matches against Sri Lanka and Australia, leaving their future in the tournament under a huge question mark. Following their 2 defeats, there were only 2 games left in the group stage, meaning the pressure was on the hosts, who on the wings of Jason Roy and Jonny Bairstow delivered the results. England defeated the group leaders India (337:306) and completely crushed New Zealand (305:186) to secure a playoff appearance for the 8th time in their history.
While there were some questionable performances from the English team throughout the group stage, we have to admit that England looks strong. in fact, they look stronger than they did in over 20 years, as they stand on the verge of their 4th finals appearance in their history. Still, there is one huge obstacle they need to overcome and its name is Australia.
Last Meeting: ICC 2019 CWC Group Stage
England and Australia have met each other countless times in their history, which includes the Ashes matches, however, we will only focus on the most recent fixture, which took place in the group stage on June 25th at Lord's.
The said fixture was expected to end in the home side's favour, who understandably entered the Lord's ground as the favourites to defeat their rivals. However, that was not the case on that day. England did their best to win and make their fans proud, but in the end, they had to admit a painful defeat to Australia, who won by an impressive 64 runs. That was the 2nd defeat against Australia in a row for England, who before that held on to an impressive 6 consecutive wins streak against "Baggy Greens".
Entering the upcoming semi-finals fixture, England will seek revenge following the humiliation they suffered at the hands of Australia, and while the last 2 results favour the visitors, it's worth noting that Australia has not won an ODI at Edgbaston since 1993.
One To Watch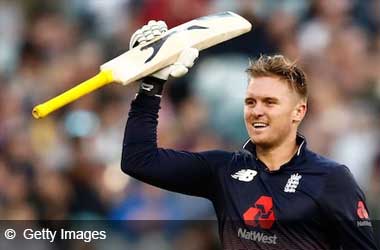 When we talk about the most impactful players of the World Cup, no list is complete without Jason Roy on it. This English batsman is the driving force behind his team's success this World Cup and arguably the key player who can win them a trophy.
During the group stage, Jason Roy suffered a hamstring injury in a match against West Indies on June 14th, which meant, Roy had to skip the next 3 matches against Afghanistan, Sri Lanka and Australia, the last two of which England lost. However, once Jason Roy returned back into the team, England went on to win the next two against India and New Zealand, which secured them a spot in the playoffs.
Seeing how impactful Jason Roy is for England, they will be happy to have him at their disposal ahead of the semis, as he will be one of the two crucial factors that will work in England's favour. The other one being Edgbaston Cricket Ground.
Our Prediction
If I were to write this part about two weeks ago, I would have to side with Australia. They had a lot of momentum on their side and looked incredibly strong, however, all good things come to an end, and their good run is no exception of that rule. The deadly combination of injuries which hit Australia has stopped them right in their tracks and made them look incredibly vulnerable against South Africa in the last match of the group stage.
Meanwhile, Australia were slowing down, it was England who gained more and more momentum thanks to the return of Jason Roy and overall improvement of the team in the final matches of the group stage.
As we have mentioned before, two key things that will work in England's favour are Edgbaston and Jason Roy. Edgbaston Cricket Ground is known to produce one of the most hostile atmospheres for visiting teams, which shows a true example of "home ground advantage". Jason Roy on the other side needs no introduction. He is the man who will make or break England's success, which was proven numerous times before.
Australia on the other side have one thing going for them, which is the experience. As 7-times finalists and 5-times World Champions, they know how to deal with the pressure of playing an important match, which could play a key factor in the semi-finals, but perhaps less so than if we were watching the finals.
All in all, the momentum, home ground advantage and 26-year old dry streak of Australia are 3 reasons why I believe England has what it takes to win and reach the finals and get themselves a great chance to lift their first-ever World Cup trophy.
In this one, we like England to win. Take England with Odds: 1.66