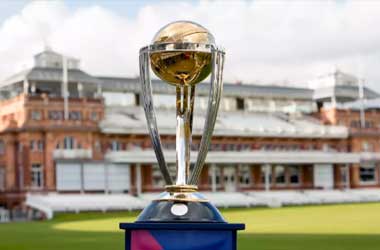 The ICC World Cup travels to London, England on June 25th, where we will get to see two of the best teams in the world go head to head at Lord's Cricket Ground in hopes to retain the top 4 spot in the group and ultimately a spot in the playoffs.
As a clash which never disappoints, two old enemies England and Australia are getting ready for their 149th ODI match, which is set to take place on one of the most well-known cricket grounds in England and in the world.
The upcoming fixture between England and Australia will be played at the Lord's Cricket Ground, which is a world renown cricket ground with a rich history behind it.
The ground, which is also known simply as the Lord's, was established in 1814 and got its name from its founder (Thomas Lord), who was an English professional cricketer between the years 1787 and 1802. On top of hosting test matches, one-day internationals.
Middlesex home matches, MCC matches and some of Middlesex's home Twenty20 matches, the Lord's is also the home of Middlesex Country Cricket Club, England and Wales Cricket Board, European Cricket Council and to top it all off, it houses the world's oldest sporting museum. As the oldest cricket ground in the world with well over 200 years of history behind it, the Lord's earned itself a name of "the home of Cricket".
Best Cricket Place To Be On The England vs Australia at ICC CWC 2019
cricket.com.au
England
England enters the upcoming fixture in hopes to fix the bad taste in their mouths after a suffering a huge upset defeat against Sri Lanka, who defeated England on Friday, which put the hosts in an unenviable position. Losing their 2nd match of the season after a rather disappointing one against Pakistan on June 3rd, England are under a lot of pressure to perform up to par and win at least one of their 3 remaining matches if they wish to reach the playoffs. That, however, will be easier said than done, considering their upcoming opponents are Australia, India and New Zealand.
To put it into perspective how hard that might prove to be, England have not defeated any of their 3 upcoming opponents in the World Cup since 1992. However, we can not put too much emphasis on history, but rather focus on how the team is performing now or at least in recent years. Talking about the team's performance in recent years, the English side have clearly changed up their playstyle into a much more aggressive approach, which seemingly works well for them. Will that work against
Australia is yet to be seen, as there are two big question marks England needs to deal with. Will Jason Roy be available for the match and will the pressure be too much to deal with?
Australia
Australia come into the match as a slight underdog, which is fair, considering the match will be played in England and the fact that Australia only managed to win against England once in the last 7 head to head fixtures.
Still, there are a few key things that work in Australia's favour, most notably the fact that their star players David Warner Mitchell Starc and Aaron Finch are both in an excellent form. Additionally, Australia welcomed back Marcus Stoinis to the team, who brought the much-needed balance to the team, which has lost only once in the last 10 international matches.
While there is no doubt in my mind that Australia are an incredibly strong team, they historically struggle against England, which is something to consider here. While they did manage to defeat England in May by 12 runs, I'm not too keen on the fact that England won all of the 6 previous matches.
One To Watch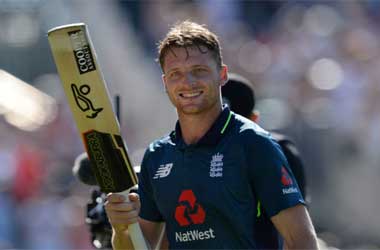 Looking at how the World Cup has been treating Buttler, his batting was somewhat hit-and-miss. He managed to score 104 against Pakistan and 64 against Bangladesh, only to disappoint in the matches that followed. While he is by no means a player that will consistently provide his team with points, the 28-year-old is still one of the most feared batsmen in the world and rightfully so.
His raw power and a vast array of shots make him one of the best at what he does, which is especially true against Australia who has seen Buttler score two ODI centuries against them. Lord's is also the venue there Jos Buttler made his 3rd highest ODI score (121 against Sri Lanka in 2014) and if that tells us anything, Australia better keeps an eye on Buttler who could once again prove to be a thorn in their side.
Our Prediction
From England's perspective, it's simple. Either they win against Australia or be forced to win against either India or New Zealand in the upcoming matches. With that in mind, the pressure is on to perform. That can only result in one thing, which is an exciting match between two old enemies. While there is no denying Australia won the warm-up match against England in May,
I would not put too much weight on that win, especially if we consider how important this match is for England to win. Following two disappointing results against Sri Lanka and Pakistan, there is no more room for a mistake for England who I expect will shine under pressure and go all out on June 25th at Lord's to secure their playoffs appearance.
We expect this to be a competitive, but fun fixture. In the end, though, there is one squad that is better than the other. When we go to make this bet, we are betting England to win.