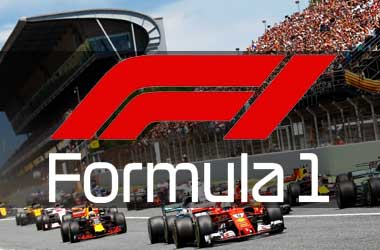 After spending two weekends in England, Formula One World Championship will now travel back south, to sunny Spain for the 50th iteration of the Spanish Grand Prix and the sixth race of the season, which is slated to take place on Sunday, August 16.
The sixth event of the 2020 season will take place at the Circuit de Barcelona-Catalunya, which is known as a very demanding track for car's aerodynamics qualities due to the windy area which often sees wind direction change drastically during the day.
The unpredictable conditions of the track often result in unexpected results and unfortunately more than a few crashes, and while Circuit de Barcelona-Catalunya can hardly be regarded as dangerous as the old Nürburgring or Silverstone Circuit who have seen its fair share of fatal crashes, there is no denying Circuit de Barcelona-Catalunya takes a lot out of drivers to stay on the track and put up strong times.
To date, 12 separate F1 drivers ever won the Spanish Grand Prix. The legendary Michael Schumacher holds the current record of five victories and is closely followed by no other than Lewis Hamilton with four victories in 2014, 2017, 2018 and 2019. The only other still-active driver who won the Spanish Grand Prix is Kimi Räikkönen in 2005 and 2008.
Best Sports Betting Site For Spanish GP 2020
The 2019 race at the Circuit de Barcelona-Catalunya took place on Sunday, May 12 and it marked the fifth round of the 2019 Formula One World Championship, and the 49th running of the Spanish Grand Prix.
The race saw Valtteri Bottas start from pole position, but had to settle for second, finishing +4.074s behind his teammate Hamilton who started second on the grid, yet still managed to pocked his third consecutive Spanish Grand Prix win. Sebastian Vettel briefly took second during the race but got eventually passed by Max Verstappen who locked in his second consecutive third-place finish.
All the eyes ahead of the next race will be on Hamilton, who could become the first driver behind Schumacher to win four consecutive Spanish Grand Prix races, however, after losing the 70th Anniversary Grand Prix, the question is: Has Hamilton lost his mojo or was his second-place finish on his home soli just a bump on the road en route to his seventh Formula One World Championship title.
Drivers To Watch Out For
* Odds have been provided by 888sport and are accurate as of 13/08/2020
Lewis Hamilton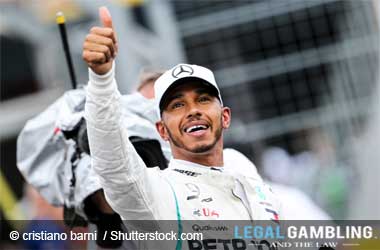 Hamilton's streak of three consecutive wins came to an end last weekend after Red Bull's decision to use soft tyres at the Silverstone Circuit helped Max Verstappen claim his first win of the season. Even though the "Billion Dollar Man" fell short of his fourth win of the season, he is still entering the next race priced as the main favourite, which is not too shocking.
Hamilton won the Spanish Grand Prix four times, which includes races in 2017, 2018 and 2019. What's more, Hamilton has not finished outside of the podium once since 2014, excluding his crash in Turn 4 in the 2016 Spanish Grand Prix.
Odds to win: 1.61
Valtteri Bottas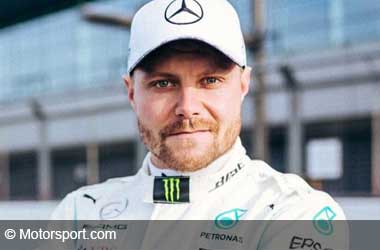 As per usual, Hamilton's teammate Bottas is priced as the second favourite to win the next race and while the Finn has to make do with the fact that he will be living in Hamilton's shadow for the foreseeable future, we can't deny that Bottas has been very consistent this year.
Looking back, Bottas won the first race of the season, claimed second in Styrian Grand Prix and added another podium finish in Hungary (3rd). Unfortunately, Bottas managed only 11th in the British Grand Prix due to tire delamination in the closing laps but did not need long to bounce back with another third-place finish at the 70th Anniversary Grand Prix.
It's also worth noting that Bottas has proven to be very efficient in Barcelona across the last two years with two runner-up finishes in 2018 and 2019. Those are also his best results at the Circuit de Barcelona-Catalunya, after failing to break the top-four finish in 2015-2016 while still driving for Williams.
Odds to win: 4.50
Max Verstappen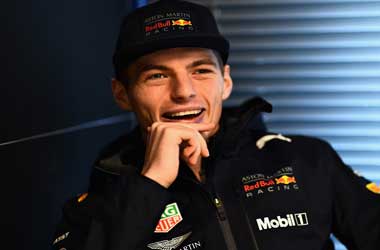 The "Mad Max" has won his first race of the season last weekend and while tires were the key to Verstappen's victory in the second race at the Silverstone Circuit, he did not disappoint with his driving.
In fact, Verstappen did not look bad throughout the first five races of the season. Excluding his DNF in the Austrian Grand Prix, Verstappen has claimed a podium in each of the next four races, which includes third at the Styrian Grand Prix, second in both Hungarian and British Grand Prix, and aforementioned first at the 70th Anniversary Grand Prix.
The Circuit de Barcelona-Catalunya hold a lot of sentimental value for Verstappen, who has won his first-ever F1 race at this track in 2016 and has since managed two third-place finishes in 2018 and 2019, but unfortunately had to retire in 2017 following a three-way crash with Raikkonen and Vettel leading into the first corner.
Odds to win: 4.50
Dark Horse Pick: Sebastian Vettel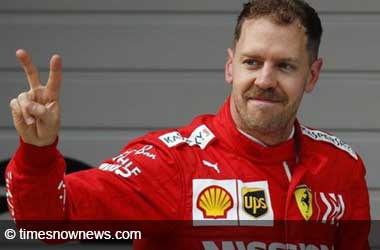 Ferrari are far off their ultimate pace this year, which was already fairly obvious in the pre-season testing at this very same track. It seems like their package is not optimal and while there is a lot of work left to be done, Ferrari can at least be happy with Charles Leclerc's fourth-place finish in Silverstone.
As it's already widely known, Vettel will leave Ferrari at the end of the year to make room for Carlos Sainz, which does raise some questions about his motivation. Anyone listening to the radio clips from the last few races can also confirm the tensions between Vettel and the team are high and if we add the fact that Vettel has placed far behind Leclerc in three of the four races, it's safe to say Vettel is not in a great place now.
Nevertheless, there are no many drivers in the scene that have been more consistent in taking a top-six in Spain than Vettel. Ever since he had to retire his car in his debut race in 2008 Spanish Grand Prix, Vettel has accumulated 11 consecutive top-six finishes at the track, which includes a victory in 2011 and a fourth-place finish last year.
Concerns with motivation are one thing, but history and numbers are something completely different. Which one to value more is up to debate, but if Vettel managed to claim a top-six 11 years in a row, who is to say he can't do it again?
Odds to win: 101.00
Prediction
At this point, it may seem like we are repeating ourselves by picking Hamilton as our main favourite to win, but quite frankly, it would be unwise to side against him given how dominant he was this season. While he finished (only) second last weekend, it really only came down to the tyre choice rather than his poor driving. What's more, Hamilton has won this race three times in a row, so once again we have to say – a lot will have to go wrong for Hamilton to lose.
Another bet worth looking at is Verstappen finishing on the podium, which is again a bet we have recommended last time out and will not hesitate to do it again. Verstappen has claimed a podium in every race he has finished this season, and since he has two back-to-back podiums in Spain, it's safe to assume he can do it again.
Lastly, a bet on Vettel finishing amongst top six is not something to sneeze at. Bet365 is offering 3.75 on that outcome which is a very tempting bet and one we can't ignore.