The fifth race of Formula One World Championship 2020 season is scheduled to be held on Sunday, August 9, at the renowned Silverstone Circuit, which will mark the second of two back-to-back races at the venue, following the British Grand Prix that took place last weekend.
The upcoming race will be held as the 70-year commemoration race of the Formula One World Championship, at the same venue which hosted the first championship Grand Prix race in 1950 and will be consequently named as the 70th Anniversary Grand Prix.
Best Sports Betting Site For F1: 70th Anniversary GP
F1Marv
70 years of Formula One World Championship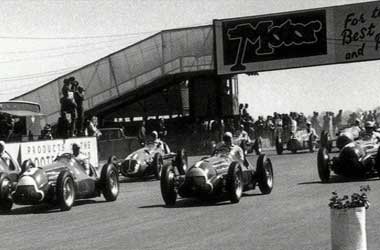 They say time flies and the commemorative races such as the upcoming one make sure we don't forget how much time has passed without us realising. While most of our readers were born after the inaugural Formula One World Championship race at the Silverstone Circuit on May 13, 1950, there are surely even fewer people who can recall the first official Formula 1 race that was held in Turin in 1946.
Since then, Formula One has come a long way and is as of today one of the most popular sports, with fans hailing from all corners of the world and it's easy to understand why people get excited ahead of every new season of Formula One World Championship.
Throughout 70 years of its existence, Formula One has produced countless memorable moments and fostered more than a handful of F1 legends, who have been immortalised in the history books by either having statues and memorials placed in their name or even so far as to have a movie made based on their story.
There have been many great drivers that have raced around the tracks and too many to count, however, there are a few that stood out as the greatest of their time and are even to date praised for their achievements from years ago.
F1 Legends throughout history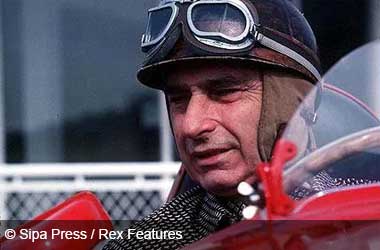 The book of F1 legends starts with Juan Manuel Fangio, most commonly known as "El Chueca", who began building his renown in 1938 when he won the Grand Prix International Championship. He later added five Formula One World Championship titles, which includes four consecutive titles from 1954 to 1957 in addition to his title from 1951.
Between El Chueca and the next name our list, there were many remarkable drivers and moments, namely the Niki Lauda and James Hunt rivalry, which has been documented by a movie Rush, but even that got quickly overshadowed with the success of Ayrton Senna, whose story is both exceptional and tragic.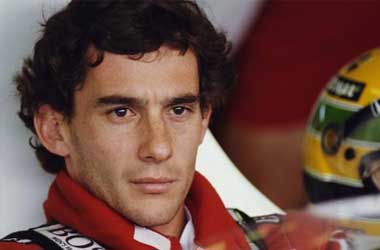 Widely regarded as the fastest driver of his era and the main rival of four-time world champion Alain Prost, the Brazilian driver made his debut in 1984 at the Brazilian Grand Prix when he finished only 17th but it was not until a few years later when Senna rose to prominence.
The Brazilian formula driver won his first championship in 1988 and later added two more titles in 1990 and 1991, to become the youngest three-time world champion.
Senna's relatively short career ended at the 1994 San Marino Grand Prix when the Brazilian crashed into an unprotected Tamburello wall during the second lap and later died in the hospital.
His crash is both one of the most memorable moments in the F1 history and one of the main factors that ushered F1 organisers to implementations of new safety measures in the Formula One, which substantially decreased the fatality rate amongst drivers.
Ayrton Senna The Legand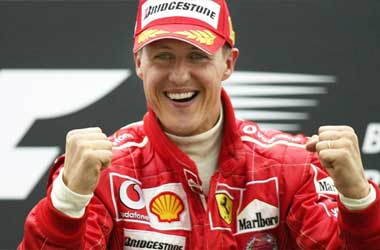 Senna's passing was succeeded by what is now commonly referred to as the "Schumacher era" which lasted for 10 years, between from 1995-2005. Throughout the 10 years, Michael Schumacher not only established himself as one of the best drivers of his time but one of the greatest in history of the sport.
The German F1 driver won his first Championship title in 1994, to which he added six more including five consecutive from 2000-2005. Due to his success, Schumacher also became the world's first billionaire athlete in 2005.
Schumacher's career was filled with both immaculate successes, as well as more than a handful of incidents and controversies. Most notable of which being Schumacher's crashes in the final races of 1994 and 1997 seasons, and the controversy in the 2002 Austrian Grand Prix, when Rubens Barrichello let Schumacher pass to win his third consecutive title.
After Schumacher's last championship title in 2004, the German struggled to recapture his old form, which allowed Fernando Alonso to rise to the occasion and win the 2005 and 2006 championship, while he had to settle for third in 2007 when Kimi Räikkönen edged out Lewis Hamilton by one point to claim his first and only Formula One World Championship title in his career.
What followed was Sebastian Vettel's four consecutive World Championships titles in 2010, 2011, 2012 and 2013, which was succeeded by the current ear that we are in and that is the era of Lewis Hamilton, who is eyeing his seventh and fourth consecutive World Championship title in the 2020 season.
Drivers To Watch Out For
* Odds have been provided by Bwin and are accurate as of 06/08/2020
Lewis Hamilton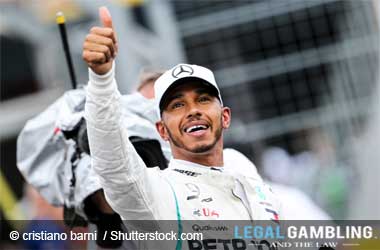 As it was the case in the previous race and all three before that, Lewis Hamilton is entering the 70th Anniversary Grand Prix as the odds on favourite to win. There are not many people who would dare to question that, considering the Brit is not only the hottest F1 driver this season with three wins under his belt, but also the most successful driver on the Silverstone Circuit where he won his seventh race last weekend.
In 14 starts at the Silverstone, Hamilton has finished top 15 in 12 races and took the pole position seven times. To make things even more impressive, Hamilton has led for a total 331 laps and is holding a 3.3 average finish which is by far the highest amongst all active drivers.
Besides winning at this track a week ago, Hamilton won six out of last seven races and started from the pole in six out of last eight. Even though the field is stacked with talented drivers, it seems like the only way Hamilton can lose the upcoming race, it's either by his own mistake or by a technical error with his car and as we have come to know both scenarios are very unlikely to happen.
Odds to win: 1.36
Valtteri Bottas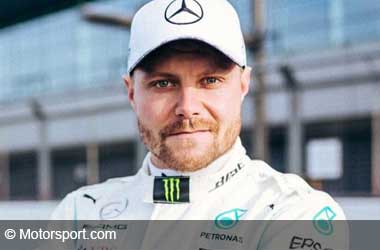 Unlike his teammate who has been tearing it up, Bottas finished at an unfortunate 11th place in the 2020 British Grand Prix due to a tire puncture. Despite that, the Finn is still priced as the second favourite to win the upcoming race, which seems fair given his solid driving this season.
Bottas won the opening race of the year in Austria and finished top-three in the next two which is a remarkable achievement and a clear indication that Bottas has managed to carry over some momentum from the 2019 season which he finished second.
At the Silverstone Circuit, Bottas has five top-five finishes in eight starts, which includes two silver medals in 2017 and 2019, and a fourth-place finish in 2018. The Finnish driver is also averaging a solid 6.5 finish at the track and 2.6 in his last three starts.
Odds to win: 4.50
Max Verstappen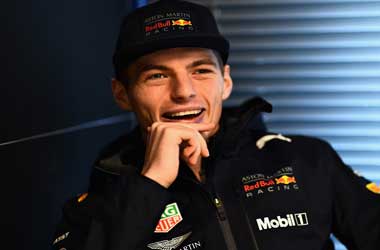 While not as dominant as Hamilton, Verstappen can be happy with how this season is going for him thus far. The 22-year-old F1 sensation started the season with a DNF in Austria but bounced back in style with a third-place finish in the Styrian Grand Prix and two runner-up finishes in Hungary and the British Grand Prix.
At the Silverstone Circuit, Verstappen is averaging a start of 5.3, which is currently the third-best mark out of all active drivers. The Belgian driver also has four top-five finishes from his last five appearances here, including a second-place finish last week, when he put up the fastest lap with 1:27.097.
Odds to win: 7.50
Dark Horse: Charles Leclerc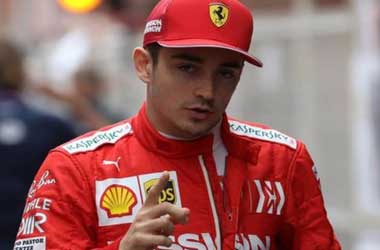 Charles Leclerc was viewed as the next big thing in the Formula One last season when he finished fourth in his first full season with Ferrari. Unfortunately, the Monegasque driver failed to live up to the expectations at the start of this season, which in most part is the case with all Ferrari drivers.
Leclerc finished second in the 2020 Austrian Grand Prix, but managed only 11th in Hungary and had to step down from the race in the Styrian Grand Prix. Things, however, started to look up last weekend, when Leclerc claimed a bronze medal at Silverstone Circuit, which now ties him for the second-best average start at the track with Verstappen at 5.3.
Odds to win: 51.00
Our Prediction
Once again, it's hard to bet against Hamilton to win the upcoming race and while nothing is guaranteed, it's safe to say many things will have to go wrong for Hamilton not to win his eighth race in Silverstone. The Brit has been the man to watch this season, and until he starts showing any signs of slowing down, the Hamilton will be the main favourite in any race, especially when it comes to tracks on his home soil.
Another bet worth considering is backing Verstappen to claim another podium finish. Like it's the case with Hamilton, the betting odds are not high, albeit considering how much better Bottas, Verstappen and Hamilton have been driving compared to the rest of the field, it's hard to imagine the Belgian driver missing out on another top-three finish.
As a longshot bet we have Leclerc, who will likely struggle to win the race, but at 4.50 offered on a podium finish, backing the youngster is something to consider. He was a bit lucky last week Bottas had his difficulties with the car, however, after claiming his second podium of the season we can be sure Leclerc will be motivated to do it again.