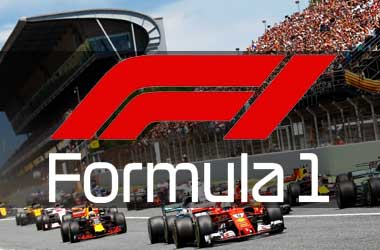 The 2021 Saudi Arabia Grand Prix marks the second-to-the-last Formula 1 race of the season. This season has been full of thrilling battles between Lewis Hamilton and Max Verstappen, a fight that is coming to an end in a few weeks to come.
At this coming race, who is the favourite to win the 2021 Saudi Arabia Grand Prix? Verstappen or Hamilton?
This guide will help you predict the winner. It will not only provide you with the latest betting odds but also allow you to compare different Formula 1 betting sites and choose your favourite one. So keep reading to discover more.
Best Sports Betting Site For Saudi Arabian GP 2021
Whether you want to place a bet on Lewis Hamilton or Max Verstappen to win the race, this list of sites has got you covered. You will find competitive odds as well as the best offers. Go through it and choose your favourite one.
Last Race: Qatar Grand Prix
Lewis Hamilton claimed an emphatic victory at Qatar Formula 1 Grand Prix. His close rival Max Verstappen recovered well from a penalty to finish in the second position. However, he saw his F1 championship lead reduced to only eight points by Lewis Hamilton. Back-to-back victories for the seven-time and defending champion Lewis Hamilton in the last two races have moved him a few points with only two races left.
Lewis Hamilton claimed his 102nd overall and seventh season win ahead of Max Verstappen at Losail International Circuit. During the race, the Mercedes engine proved to be superior compared to Verstappen's Red Bull in Qualifying.
Max Verstappen, who grabbed a bonus point for the last lap in the race, was hit by a grid penalty. In the Qatar Grand Prix, the top five were Lewis Hamilton, Max Verstappen, Fernando Alonso, Sergio Perez and Estaban Ocon, respectively.
Saudi Arabian GP 2021 Race Analysis
For the 2021 Saudi Arabia Grand Prix race, Max Verstappen's Red Bull and Lewis Hamilton's Mercedes are the favourites to win. However, Team Mercedes and Lewis Hamilton have been excellent over the last two races. After losing in Mexico, the Mercedes car has been excellent to keep up with.
Its engine has been adjusted to perfection since it has been a rocket on the racing tracks. Hamilton is racing with plenty of confidence, and he will be hoping to take the championship trophy away from Verstappen. The two drivers will be looking forward to increasing their chances of winning the championship. So you should expect some thrilling moments.
The F1 Word
Drivers To Watch Out For
Obvious, Max Verstappen and Lewis Hamilton are the two main drivers to look out for in this race. However, there're three more to keep an eye on if you want to boost your chances of winning a bet. Read on to find out more.
* Odds have been provided by 888Sport and are accurate as of December 02, 2021
Lewis Hamilton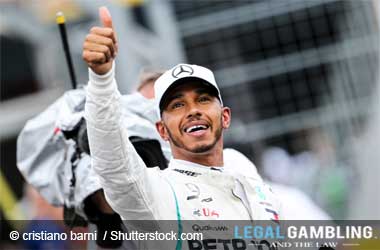 Two weeks ago, Lewis Hamilton was in danger of losing touch with Max Verstappen in the race for the championship driver. But with two consecutive wins in the last races, it means that he is just eight points away from Max Verstappen.
The Mercedes car was the fastest, and Lewis nailed the start and did not put his foot wrong on the way to his seventh victory of the season. For sure, Hamilton has hit a top form at a perfect time of the season.
Odds to win: 1.50
Max Verstappen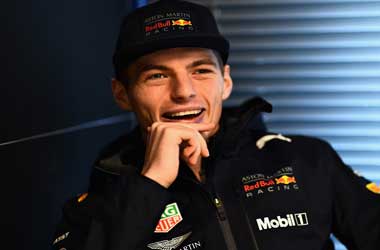 While Max Verstappen was not able to do anything about Lewis Hamilton's space at Losail International Circuit, it was not a race where he could desire to win without massive luck. However, the five-place grid penalty that put him seventh on the grid was a piece of damage limitation.
Throughout the race, Max managed to overtake Pierre Gasly and Fernando Alonso with a DRS pass completed after the opening line on lap five. He was only four seconds behind Lewis Hamilton, who was the winner.
Odds to win: 13.35
Valtteri Bottas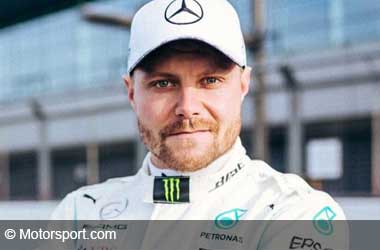 Valtteri Bottas put Team Mercedes in a good position strategically for the entire race. He qualified in the third position with Max of Red Bull in the second. Sergio Perez finished in the eleventh position.
A yellow flag violation in qualifying activated a three-position grid penalty, and he fell out of the top ten in the first lap after a poor gateway. While he tried his best to get back into the contention with a range of passes, a puncture was detected after passing the pit entry, ending his hopes of points. At this point, he decided to retire the car. Valtteri Bottas will be looking forward to trying his luck and winning the race.
Odds to win: 13.00
Daniel Ricciardo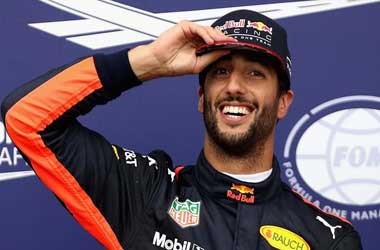 In the last race, Daniel Ricciardo extended his pointless extends after an anomalous Qatar Grand Prix. At Losail International Circuit, Ricciardo struggled, describing himself as handcuffed while driving the McLaren car through some long corners. During the race, he had to do some extreme fuel savings as a result of warning messages.
The unnecessary fuel conservation and one-stop strategy left Daniel Ricciardo in the twelfth position. This recent slump is just a shame to see Daniel's apparent post-summer development promised so much. In Saudi Arabia, he will try to be at his best and surprise his fans.
Odds to win: 126.00
Dark Horse: Fernando Alonso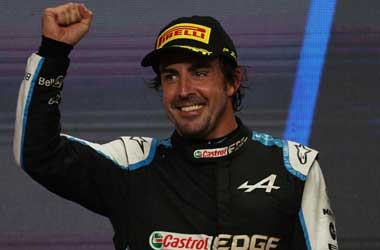 Fernando Alonso was among the winners at the Losail International Circuit. During the last race in Qatar, Alonso transferred his love for the sport into great performance. Grid Penalties for other drivers promoted Fernando to a third position on the grid. He did not manage to keep Max behind.
However, with excellent management of the tyre and his teammate Estaban helping him to keep Sergio Perez behind, he was able to secure a first podium appearance since the Hungarian Grand Prix in 2014. Fernando is also the third driver above 40 in the past 35 years to find a space on the podium. Due to his dedication, Fernando Alonso can pull a surprise in the Saudi Arabia Grand Prix.
Odds to win: 201.00
Our Prediction
In Qatar, the high-speed corners benefited Hamilton Greatly and was in an excellent position to lead over the second-placed Max Verstappen. This isn't a surprise to many fans and punters because of the high-quality engine of Mercedes. Currently, Lewis Hamilton is working with one of the best and fastest engines in the world, and he is going to have another victory in Saudi Arabia.