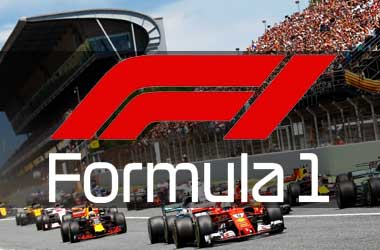 After another stunning win for Lewis Hamilton last time out in Belgium, the elite F1 drivers are now travelling back south to Autodromo Nazionale Monza for the Italian Grand Prix. The upcoming race will mark the eighth round of 2020 season, the 90th running of the Italian Prix and the 85th time the race will be held at Monza.
The 2020 Italian Grand Prix will begin with two practice races on Friday, September 4, followed by the qualifiers on Saturday and the 53-lap race on Sunday at 15:10 local time (CEST).
Billed as one of the most exciting races of the season, the Italian Grand Prix takes place at the "cathedral of speed" itself, which has emerged as quite an F1 monument with history lurking at every step of the 5,793 km (3.600 miles) track.
Best Sports Betting Site For Italian GP 2020
As the fastest track on Formula One's calendar, Monza also boasts with being the home of 10 of the fastest lap in F1 across the last two seasons, yet it's no other than Kimi Räikkönen who set the fastest time in 2018 qualifiers with 1:19.119 while averaging speeds of 263.6 km/h.
To date, there have been 22 drivers who have ever won the Italian Grand Prix more than once. Michael Schumacher and Hamilton are the current leaders with five wins apiece, meaning the Brit could write history once more this weekend, surpass the retired German F1 legend, and get himself one step closer to his seventh world championship title.
Last year, we saw Charles Leclerc extend his momentum after winning the 2019 Belgian Grand Prix and win his first Italian Grand Prix. The Monégasque driver finished the race barely +0.835s ahead of Valtteri Bottas, while Hamilton had to settle for third after crossing the finish line +35.199s too late.
We can be sure Leclerc will look to repeat his success and win his second race at Monza, but yet again, all the eyes will be set on the six-time world champion, who will be chasing his sixth win in Italy to cement himself as one of the best F1 drivers in history.
The Inside Line
Drivers To Watch Out For
* Odds have been provided by 888sport and are accurate as of 03/09/2020
Lewis Hamilton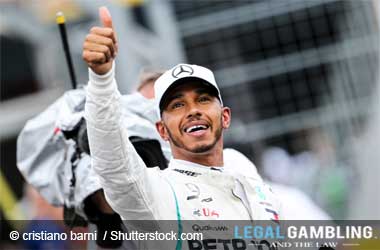 Race after race, it's Lewis Hamilton who is priced as the odds-on favourite and while there are no guarantees the Brit will manage to continue his dominance, there are also little to no reason to believe he can't.
Hamilton will be entering the Italian Grand Prix following another astounding win in Belgium, where he locked in his fifth win of the season, and with that extended his lead ahead of Max Verstappen to 47 points. Hamilton is also the most successful still-active drivers on Monza and there are arguments to be made he could have won last year since he was challenging Leclerc throughout most of the race, but made a crucial mistake in the 42nd lap and eventually had to settle for third.
With Leclerc (and the whole Ferrari team) not looking as sharp as he did last year, this will be Hamilton's chance for redemption and if the previous races have taught us anything, the question is not so much whether the Mercedes will win but instead just how big the advantage the Silver Arrows will manage to achieve.
Odds to win: 1.50
Valtteri Bottas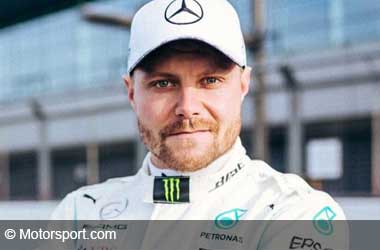 Valtteri Bottas continues to shine this year with six podium finishes, yet the Finn struggles to outshine his teammate, who is seemingly the only driver standing in Bottas's way to his first championship title.
Nevertheless, Bottas remains regarded as the main candidate to win any race if Hamilton fails to do so, which is still a rather massive accomplishment given that Hamilton is one of the best F1 drivers in the history of the sport.
In seven starts at Monza, Bottas managed three podium finishes and is holding a 5.1 average finish.
On top of that, it's worth noting that Bottas has not finished outside of top-three in the last three years with runner-up finishes in 2019 and 2017, as well as a third-place finish in 2018.
Odds to win: 5.00
Max Verstappen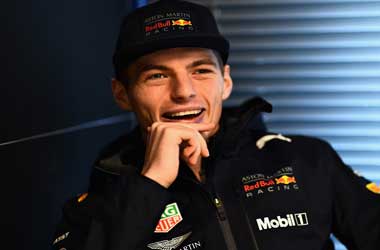 Max Verstappen locked in another podium finish last weekend in Belgium where he finished in third behind Bottas and is now travelling to Monza with six podium finishes so far this split. The only race where Verstappen finished outside top-three was the Austrian Grand Prix, where he had to retire.
Verstappen has five starts at Monza and a rather poor 8.4 average finish. He has yet to win a single race in Italy nor has he claimed a podium finish, which suggests Monza is just not the track that suits him. Across the last three years, Verstappen managed a 10th, fifth and eighth-place finish, with the 2018 race (fifth-place finish) marking the best placement in his five-year career.
Despite his lack of success in Italy, Verstappen is still priced as the third favourite, which is reasonable since he, Bottas and Hamilton have proven they're the main candidates to consistently finish on the podium.
Odds to win: 5.50
Dark Horse: Daniel Ricciardo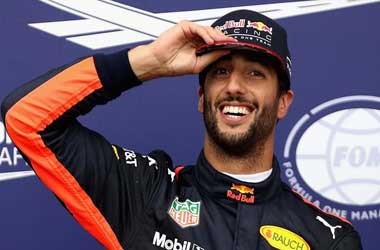 There is a reason to believe Renault could surprise in Italy. Daniel Ricciardo and Esteban Ocon looked very solid in Belgium and managed a fourth and fifth-place finish respectively, which not only proved Renault can potentially compete with Red Bull and Mercedes, but it also gave their drivers a much-needed confidence boost ahead of Monza.
The Australian driver has nine starts in Monza and an average finish of 8.7, which does not look too good, but there is more to it than meets the eye.
Riccardo has not finished outside the top five in the last four years – with the only exception being the 2018 race when he retired.
Riccardo also locked in a fourth-place finish last year, and we can be sure he will look to take one step further and claim his first podium at Monza comes this weekend.
Odds to win: 29.00
Our Prediction
Our main prediction for the Italian Grand Prix will once more be Lewis Hamilton, simply because we don't feel comfortable betting against him. The betting odds offered on the Brit are relatively short, but if we take into account just how dominant he has been this season, they make a lot of sense.
Betting on Verstappen or Bottas to overtake Hamilton and win the race seems a bit too optimistic for our liking, whereas betting on either of the two to claim podium offers little to no value at the provided odds. Instead, we like our chances with Ricciardo to finish top-three.
It does not look too implausible for either Verstappen or Bottas to slip up and miss out on a podium and if the Belgian race is to go by, Ricciardo or Ocon are two drivers who will be there to take their spot. Out of the two, however, we have to go with Ricciardo, who has proven he is comfortable at the Italian track.