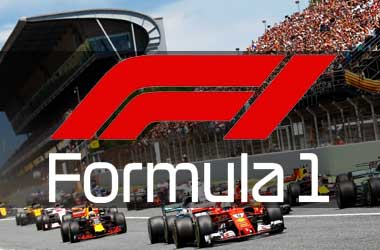 After an exciting weekend in Spain, the Formula One World Championship travels up north to Belgium for the seventh round of the 2020 season. The 2020 Belgian Grand Prix is set to take place on Circuit de Spa-Francorchamps, which is mostly known for the 24 Hours of Spa race as well hosting Grand Prix races since 1983.
The opening races of Formula One Grand Prix 2020 World Championship were all affected by the COVID-19 pandemic, with several Grand Prix cancelled or postponed, which ushered Fédération Internationale de l'Automobile (FIA) to announce a new calendar. The Belgian Grand Prix was not impacted by the calendar change and kept its original date, however with the Belgian government extending a ban on all mass gatherings until Monday, August 31, F1 drivers will once more have to compete behind closed doors.
The upcoming race will mark the 76th running of the 2020 Belgian Grand Prix, the 53rd time as a World Championship race and the 63rd time the race will be held at Spa-Francorchamps.
As it stands now the current all-time leader in wins remains Michael Schumacher with six Belgian Grand Prix titles, followed by Ayrton Senna with five. Out of all active drivers, only Kimi Räikkönen (4), Lewis Hamilton (3) and Sebastian Vettel (3) have managed to win the race more than once.
Best Sports Betting Site For Belgian GP 2020
Last year, it was Charles Leclerc who claimed his career-first and Ferrari's 18th win at in the Belgian Grand Prix. The Monégasque driver finished the race only +0.981 ahead of Hamilton and +12.585 ahead of Valtteri Bottas, and with that became the first driver to claim a maiden win at Spa since Michael Schumacher at the 1992 Belgian Grand Prix.
Despite Leclerc's success last year, all the spotlight in the upcoming race will once more be on Lewis Hamilton. The Brit is travelling to Belgium following a commanding win in Spain, where he finished well over 24s ahead of Max Verstappen and with that locked in his fourth win of the season and solidified himself at the top of drivers' standings with 132 points.
F1/E Reviews
Drivers To Watch Out For
* Odds have been provided by William Hill and are accurate as of 27/08/2020
Lewis Hamilton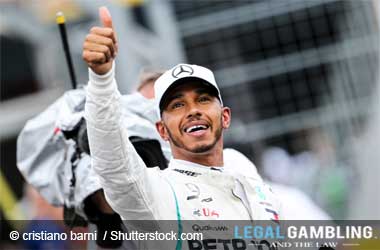 After completing yet another commanding victory in Spain, Hamilton will now look to contest his fourth win at the Belgium track, which has not been too kind for him, considering he had to retire his car in four out of 13 races on the course. That, however, that does not take away from the fact that Hamilton finished second in 2019 and 2018, has won the race in 2017 and 2015, and managed a third-place finish in 2016.
Given Hamilton's dominance this year, it should not come off as a surprise he is priced as a heavy favourite to win his fifth race of the season even though Spa has been his second-least successful tracks in his career (7.9 average finish).
Odds to win: 1/2
Valtteri Bottas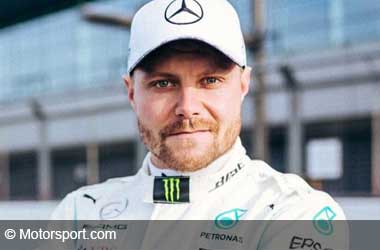 As per usual, Valtteri Bottas is entering another race priced as the second-favourite behind his teammate and like it was the case in the previous races, we have no problems with the bookmaker's decision.
Since his win at the Austrian Grand Prix, Bottas has yet to lift a trophy, however, managed a runner-up finish at the Styrian Grand Prix, and three bronze medals form Hungarian Grand Prix, 70th Anniversary Grand Prix and most recently from the Spanish Grand Prix.
The Finnish driver has yet to win a race in Belgium, with his best placement coming last year when he claimed his second podium after finishing third in 2014.
Nevertheless, Bottas has a better average finish at Spa than his teammate (6.7), granted it's hard to praise Bottas too much since he has yet to win. Bottas has also led only one lap at Spa in seven starts and 307 laps.
Odds to win: 7/2
Max Verstappen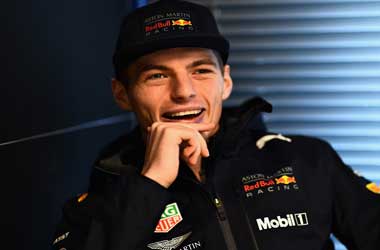 Although Max Verstappen is still 37 points behind Hamilton in the drivers' standings, "Mad Max" did not fail to impress with his driving and will now look to claim his second win of the season.
After retiring his car in the opening race in Austria, Verstappen went on to claim third in Styrian Grand Prix, a runner-up finish in Hungarian, British and Spanish Grand Prix, as well as managed to deny Hamilton a chance to impress his fans at the 70th Anniversary Grand Prix.
Much like it's the case with Hamilton, however, the Spa does not suit Verstappen too much, considering he has only managed one podium finish (third in 2018) in five races and had to retire twice in the last three years (2019, 2017). Out of five stars, Verstappen averaged a 7.4 finish, which is marginally higher than Hamilton, however, he has yet to lead a single map on the track out of 138.
Odds to win: 4/1
Dark Horse Pick: Sebastian Vettel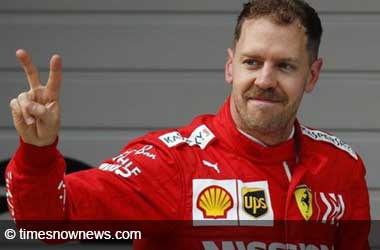 Sebastian Vettel's performances this season were less than inspiring, seeing how his best placement came in Hungary when he finished sixth, to which he added three humiliating results with a 10th, 12th and seventh-place finish in the British, 70th Anniversary and Spanish Grand Prix.
Nevertheless, Vettel is still one of the best drivers in Spa. He is tied with Hamilton with three wins and on top of that boasts with a 6.0 average finish in 13 starts. What's more, Vettel has led 133 laps out of 533 (25%) laps raced in Belgium and has not finished outside top-four in the last three years.
In 2019, Vettel managed a fourth-place finish at this track while he won it in 2018 and claimed a silver medal in 2017. Considering Vettel has not been looking to sharp this year, his previous records might not hold as much value, but at the same time, it's hard to ignore them.
Odds to win: 100/1
Prediction
Since Hamilton is undoubtedly the best driver this season it would make sense to bet on him ahead of this race, however, the odds seem a bit short for our liking. He might still win, but at the same time, Hamilton might as well finish second as he did in the last two races.
When we talk about a driver who can potentially win if Hamilton underperforms, there are really only two names that pop up – Valtteri Bottas and Max Verstappen. Out of the two, it's easy to side with Verstappen namely due to his strong record at this track, which could come in clutch as he looks to grab his second W of the season.
Last year Verstappen had to retire from the race due to his crash in the first corner after making contact with Kimi Raikkonen. It marked his second race in the last three he had to retire from Spa, following a power unit failure in 2017 only seven laps in, so we can be sure the Dutch driver will be eager to prove his worth this time out.
As for Vettel, we would not expect him to claim his fourth win in Belgium due to this subpar performances this year, however, betting on him to finish amongst top-six is something to consider.