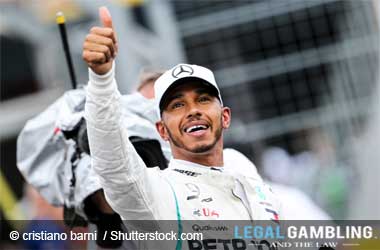 After destroying his competition at the Hungaroring over the weekend, Lewis Hamilton surged to the top of the points table for the first time this season. The British F1 superstar is currently in the running for his seventh World Championship.
Before changing his tires to post a faster lap and gain a bonus, Hamilton had a half-minute lead over Max Verstappen from Red Bull, an even larger lead over Mercedes teammate Valtteri Bottas who was driving the same car and lapped Sebastian Vettel of Ferrari. Hamilton's fastest tour is ahead by more than one second over Bottas' best tour, 2.5 seconds over Verstappen's, and nearly 4 seconds quicker than Vettel's.
Hamilton is scheduled for the British Grand Prix at Silverstone in two weeks. He is five points ahead of Bottas, who ended up third at Hungagoring, and 30 points ahead of Verstappen, who finished second.
Hamilton's recent stretch of utter dominance over his F1 peers has led him to call for better competition from his peers, who he believes are vastly underperforming compared to their normal standards.
After being asked whether he believes reaching Michael Schumacher's record would still be a challenge after a string of dominant wins, Hamilton said that he and his team are working extremely hard to continue their recent run. However, Hamilton also noted that he wouldn't mind his competitors mounting a fiercer challenge in the next races.
Mercedes Having a World Record Season
Mercedes is pulling off an excellent season and seems poised to leave other teams in the dust, with the team potentially becoming the first to win seven consecutive driver and team titles.
Many F1 observers believe that the fiercest challenge to Hamilton will come from his teammate Bottas.
Bottas, 30, won the first race of the season in Austria but has since taken a back seat to Hamilton in the succeeding rounds. Hamilton and Bottas have been teammates at Mercedes for four years. In that time span, Hamilton has brought home 33 races while Bottas has garnered four wins.
Hamilton's latest win is his 86th, which happened one day after his 90th career pole, brings him to within five wins of Schumacher's win record.
ESPN UK
Seven races are scheduled in the next nine weeks, which could help Hamilton reach or surpass Schumacher before autumn. Schumacher's record had long been considered by racing experts as impossible to surpass.