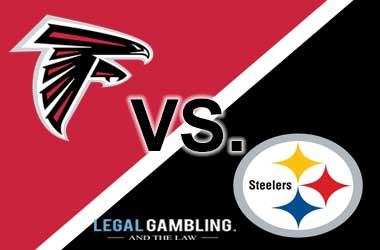 A cross conference matchup Sunday pits two perennial playoff contenders against each other in what should be one of the most anticipated contests of the day.
The Steelers have a whopping 13-2-1 record head to head against the Falcons, and are 2-0 in their previous 2 matchups. The Falcons are coming off a 37-36 last second loss to the Cincinnati Bengals.
Previously, the Falcons beat the Panthers 31-24, and lost 43-37 to the Saints in week 2. The Steelers are also coming off a loss, coming in primetime Sunday night against the Ravens by a score of 26-14. The Steelers lost a 42-27 shootout to the Chiefs in week 2, and beat the Buccaneers 30-27 on Monday Night Football in week 3.
Bovada currently has the Steelers as 3 point favorites at home, with an O/U total set at 57.
Atlanta Falcons
The Falcons lost a shootout to the Bengals last week, and are looking at a similar matchup this week, albeit against a much shakier defense. Matt Ryan has been phenomenal these past 2 weeks, throwing for a combined 793 yards and 8 touchdowns. Ryan brings his season totals to 1316 yards, a 10/2 TD-INT ratio, and is averaging 9.1 yards per attempt. Ryan has showed an uncanny comfort with rookie receiver Calvin Ridley, especially in the red zone, as the pair has combined for 6 touchdowns, and Ryan owns a 153.3 passer rating when targeting Ridley.
The Falcons have missed running back Devonta Freeman sorely, although Tevin Coleman has been a more than capable stand in. The offensive line has been solid across the board, and don't particularly have a weak link to exploit. The defense has missed Deion Jones and Keanu Neal, especially in short coverage. Duke Riley, Damontee Kazee, and DeVondre Campbell have attempted to replace their production by committee but are not the same impact players. Up front, Grady Jarrett, Takk McKinley, and Vic Beasley have combined for 37 pressures, and McKinley is tied for second in the league with 5 sacks.
Injuries and Inactive Watch
DT Grady Jarrett (ankle) – questionable, RB Devonta Freeman (knee) – questionable
Pittsburgh Steelers
Year after year, Ben Roethlisberger has pulled out miraculous wins, putting the Steelers on his back. Early this season, it appeared as though they were going to be content putting it in Ben's hands and still see the W's flow. However, it appears Le'Veon Bell's absence has caught up with them. Ben has been asked to do too much, with little to help him in the run game, or schematically in the passing game.
Granted, the Ravens' coverage unit is one of the best in the league, so I won't overreact too much, but the receivers struggled to gain separation all night. The offensive line is still one of the best units in the league, but asking them to pass block 50 times a game week after week is not sustainable.
The defense has really been their crux all season. The Steelers are among the league leaders in total sacks, but their pass rush seems more bust than boom, struggling to get pressure in key situations, and lacking creativity. The secondary has been torn up. Artie Burns and Cameron Sutton have combined to allow 430 yards on just 24 catches combined, and have allowed 3 touchdowns a piece.
Injuries and Inactive Watch
S Morgan Burnett (groin) – questionable, WR Darrius Heyward-Bey (ankle) – questionable, CB Mike Hilton (elbow) – questionable
Matchups to Watch
Falcons WRs vs Steelers CBs
Falcons OTs vs Steelers EDGE
Steelers TE Vance McDonald vs Falcons S/LBs
Steelers WRs vs Falcons CBs
Predictions
It's going to be the same story it has been for both these teams. I'm half tempted to take the over, but 57 points is a lot, especially when I still have faith that the Atlanta Falcons can be a respectable unit. Matt Ryan is still going to torch this Steelers secondary. There isn't a single unfavourable matchup in the passing game, and Ryan should have his pick of targets throughout the game. Despite their pass defense woes, the Steelers run defense has actually been solid, so don't expect much from Tevin Coleman.
The secondary is hopeless at this point, but the Steelers pass rush still has the makings of a top tier unit, and this is a good game to show it if they want to win this game. Roethlisberger and the Steelers offense should find success as well, and their most favorable matchup will be over the middle of the field with their tight ends and running backs.
We expect James Conner to bounce back this week, and Vance McDonald to continue his string of good play. I might make a small play on this over, but I'm taking the Falcons to cover, as both of these teams have been playing games very close, and we have no faith that the Steelers defense could stop a runny nose right now.
Final Pick: Falcons (+3)