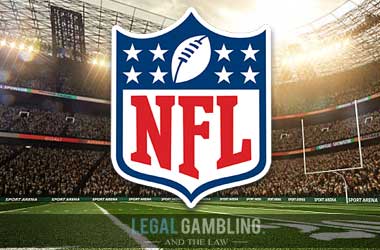 Only 3 weeks to go until the postseason! Sunday featured some of the best/worst/strangest football in recent memory.
Lets dive in to some of the storylines from the weekend.
For the 2nd straight week, a top defense has shut down a top offense. Last week, it was the Saints who were stifled by the up and coming Dallas defense in a 13-10 loss. On Sunday night, we saw it again as the Rams were held under wraps in a 15-6 loss to the Bears.
The Saints and Rams, who are still the #2 and #3 scoring teams in the league, clearly ran into a buzzsaw against the #2 and #3 scoring defenses (Cowboys and Bears, respectively), and while both of these games were on the road, this represents a break in the offensive explosion trend we've seen this season. The Cowboys and Bears are both playoff teams this season, and we may see some combination of these matchups again in the postseason, but likely in a different scene as the Rams and Saints are expected to lock up homefield advantage.
Miracle In Miami
In what may go down as the play of the year if the Dolphins end up in the playoffs, Miami scored on a last second lateral play to knock off the Patriots 34-33 in what many are deeming the "Miami Miracle". The Dolphins converted the 69 yard play with a 14 yard pass from Ryan Tannehill to Kenny Stills, who lateraled to DeVante Parker, who subsequently lateraled to Kenyan Drake in a play reminiscent of a rugby line. Drake then ran the remaining 51 yards, weaved in and out of traffic and out ran Rob Gronkowski to the pylon with time expired.
Gronkowski was in the game as a deep safety to defend against a Hail Mary, a fact that has drawn a lot of ire from fans and the media, as Tannehill has dealt with shoulder injuries throughout the season and was not thought to be able to get the ball to the endzone. Bill Belichick took ownership of the decision, stating he needs to be a better decision maker in that situation.
Boston Herald
Raiders Making Internal Changes
Reggie McKenzie has been relieved of his position after 7 seasons as the General Manager of the Oakland Raiders. In that time, the Raiders have made the playoffs just once (2016), and Mckenzie won Executive of the Year that same season. From 2012 to 2017, McKenzie had 50 draft picks, and of those 50 only 4 made the Pro Bowl (Derek Carr, Amari Cooper, Khalil Mack, and Latavius Murray).
With Jon Gruden entrenched as the head coach for the foreseeable future, he has the ability to truly rebuild this team as he pleases.
No Buyers Remorse In Dallas
Speaking of the Raiders, who dealt away two of those 4 Pro Bowlers this season for 1st round picks, anticipating they would be high draft picks, have now been relegated to picks most likely in the 20s. One of those Pro Bowlers, wide receiver Amari Cooper, has fully revived his career and taken the Cowboys offense to another level in the process.
After being regarded as distant, moody, and uncoachable with a bad case of the drops in Oakland, Cooper is laughing, having fun, and playing the best ball of his career over the last 6 games, catching 40 balls for 641 yards and 6 TDs in that time.
Cooper has given the Cowboys a sorely needed #1 option, one Dak Prescott can trust to get separation and make contested catches in crunch time scenarios. After the Cowboys traded a 1st round pick for Cooper, pundits online and the mainstream media alike bashed them for the high price, but Dallas clearly could not be happier with their return.
Injury Report
ATL TE Austin Hooper (knee) – questionable
BAL QB Joe Flacco (hip) – doubtful
BAL QB Lamar Jackson (ankle) – questionable
BUF LB Matt Milano (leg) – out
CLE CB Denzel Ward (concussion) – questionable
DAL RB Ezekiel Elliot (neck) – questionable
DAL G Zack Martin (knee) – questionable
DEN CB Chris Harris Jr. (leg) – doubtful
DET RB Kerryon Johnson (knee) – doubtful
DET EDGE Ziggy Ansah (shoulder) – questionable
GB T Bryan Bulaga (knee) – doubtful
HOU WR Keke Coutee (hamstring) – questionable
IND C Ryan Kelly (knee) – doubtful
KC WR Tyreek Hill (foot) – questionable
KC S Eric Berry (heel) – questionable
LAC RB Melvin Gordon (knee) – questionable
LAC RB Austin Ekeler (neck) – questionable
NO T Terron Armstead (shoulder/chest) – questionable
NYG WR Odell Beckham Jr. (quad) – questionable
NYJ RB Isaiah Crowell (foot) – questionable
PHI RB Corey Clement (knee) – doubtful
PHI CB Sidney Jones (hamstring) – questionable
PIT RB James Conner (ankle) – questionable
SF RB Matt Breida (ankle) – questionable
TB WR DeSean Jackson (thumb) – questionable
TEN TE Jonnu Smith (knee) – out
TEN T Jack Conklin (knee) – out
WAS TE Jordan Reed (toe) – doubtful
There's your early week returns on week 14. With just 3 weeks remaining, we will be back Thursday with a look at the playoff picture and some injury updates. Cheers!