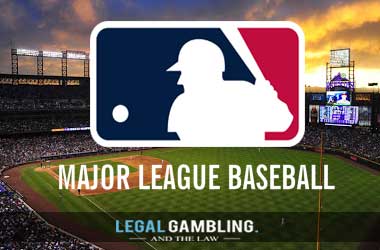 The Miami Marlins have had a lot to deal with recently after a coronavirus outbreak spread to half of their active roster and suspended their season. Now, Major League Baseball (MLB) is stepping up its health and safety protocols.
The league is now asking players to stay inside their rooms until game time during road games, requires players to wear surgical masks instead of cloth masks while traveling from one city to the next and is also compelling teams to travel with personnel dedicated to upholding the league's protocols.
Compliance officers will have a rare Tier 1 credential status, often reserved for essential staff such as players, coaches, managers, and trainers. They will be expected to submit reports to the league.
The MLB's updated regulations were distributed to teams on 28 July, amidst an ongoing investigation for the Marlins' outbreak, which afflicted 16 players and 2 staff members. The Marlins' future this resumed season remains uncertain.
CBC News
The Philadelphia Phillies played the Miami Marlins on 26 July, which led to the postponement of the Phillies' game versus the Toronto Blue Jays on 30 July. This game is now rescheduled for 01 August to give the Phillies extra time to ensure that their players were not infected via contact with the Marlins.
No Outbreak Guidelines in MLB Protocols Intentional
The MLB's protocol document spans 101 pages. However, there is no guidance in the document regarding a COVID-19 outbreak, especially a relatively large incident such as in the Marlins' case. No guidelines are given in the document how many cases are needed to shut down a team's season or any threshold on cases before the resumed season is delayed.
Despite the grumblings of some general managers regarding this absence, the league has insisted that this was intentional, to allow them to respond with flexibility. Many in the league had expected some form of outbreak to occur due to the MLB's commitment to playing outside a secure bubble. However, league officials were reportedly shocked at the number of the Marlins' traveling party who were COVID-19 positive.
The league's probe is expected to look into a host of explanations for the team's outbreak, including in-stadium behavior and outside activities.
MLB Needs to Bolster Contact Tracing Program
Many industry analysts believe that the MLB should focus on its contact tracing program. The league mandates that all teams must have one contact tracing employee, who will be overseen by the MLB. The program failed to spot the COVID-19 positive staff due to a lag in testing results, and allowed the Marlins to play against the Phillies despite not all players receiving a clean bill of health.