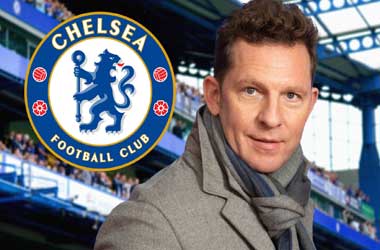 Summary
Nick Candy and his Blue Football Consortium have increased its Chelsea takeover bid to more than £2.5 billion
The Raine Group is currently preparing a shortlist of bidders
Chelsea's new owners will be announced in the next few weeks
Nick Candy has upped his bid for Chelsea to over £2.5 billion.
The British luxury property developer announced his latest offer to buy the popular English professional football club after securing extra funding from a financial group based in South Korea.
The race to acquire Chelsea is gaining momentum as The Raine Group, which is tasked with handling the club's sale, is currently preparing a shortlist of its preferred bidders from 50 to less than five. The US bank gave bidders until last Friday to submit their proposals, and Candy's consortium "Blue Football" is understood to have made the upgrade just before the deadline.
The buyers will spend the next few days anxiously waiting if they've made it to Raine's shortlist. The next stage of the process will see the list of three to four bidders being handed over to Chelsea as the club will have the final say on the sale. Since the club's owner Roman Abramovich is currently facing sanctions, director Marina Granovskaia will handle the proceedings alongside Chairman Bruce Buck.
Once a bidder has been determined by Chelsea, the deal will then be finalized and signed off by the government. After that, the Premier League will then decide if the winning bidder passes or fails its Owners' and Directors' Test.
Apart from Candy's consortium, "Centricus", an asset management firm headquartered in London also announced their bid to buy the Premier League club though it did not release the details of its funding source. The company had previous links with PIF, one of the biggest sovereign wealth funds in the world, which currently owns Newcastle.
Chelsea's Owner Currently Facing Sanctions
Abramovich, a Russian oligarch, decided to sell Chelsea on March 2 as Russia's invasion of Ukraine continues. The businessman has owned the club for 19 long years. Under his ownership, the club has achieved multiple sporting victories. But Abramovich was forced to put the club up for sale as calls for sanctions against his home country continues to grow arising from its military aggression in Ukraine.
Announcing the sale, the oligarch billionaire said his decision to let go of Chelsea was in the best interest of the club. Abramovich was subsequently sanctioned by the UK government, with his British assets being frozen. He pledged to donate proceeds of the sale to war victims in Ukraine.