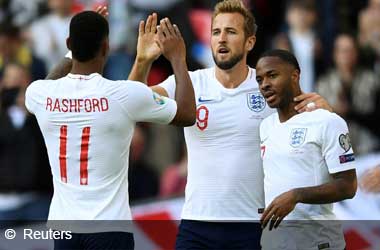 A study conducted by the Danish research firm RunRepeat revealed that football media in the UK emphasized different aspects of players' abilities while commentating on the sport.
Footballers with lighter skin were often praised for the perseverance and cleverness, while footballers with darker skin were often praised for their power and speed.
The study used over 2,000 discrete statements deployed over commentary on 80 games in a number of football leagues such as Serie A, Ligue 1, the Premier League and La Liga. Lighter-skinned players were the subject of 1,361 comments. The figure for darker-skinned players was 713. The numbers were ratio-adjusted to reveal statistics about how prevalent certain comments were depending on skin color.
Lighter-skinned players were found to be more likely described as intelligent (62.60%), hard-working (60.40%), and a great player or person (62.79%). Darker-skinned players were 6.59 times more likely to be described as a powerful physical specimen, and 3.38 times more likely to note their speed on the field.
Darker-skinned players were also more likely to be the subject of criticism on intelligence (63.3%), and their quality as a player or person (67.57%).
RunRepeat's findings come in the heels of increased focus on racial inequality and discrimination brought about by the Black Lives Matter movement. The study has received the support of the Professional Footballers' Association (PFA), who asked football commentators to be more conscious about how they speak about the game.
Sky Sports Football
According to Jason Lee, equalities executive for the PFA, football media need to examine themselves for unconscious biases that may perpetuate longstanding racial stereotypes. The RunRepeat study was conducted over six months. Only English commentary was analyzed. Live commentators generated the data; studio commentators were excluded. Only 5% of the commentators came from a Black or minority ethnic background.
Commentators Help Form Fans' Perceptions
The inordinate focus on the work ethic and intelligence of lighter-skinned footballers and the athletic prowess displayed by darker-skinned footballers is believed to contribute toward the longstanding bias that Black players are merely the winner of a genetic lottery, while White players had to work hard for their success.
According to Lee, comments such as those help form viewers' own perceptions. Black footballers are often bypassed for managerial or coaching roles after retirement, which Lee says could be due to widespread perception that they cannot teach the game they played so well.
Football media has yet to comment on the study's findings, but a number of broadcasters have already responded by coordinating with the PFA to help educate their staff on reducing their biases while commentating on the games.