This article will introduce you to the best sports betting sites in Serbia and help you with the legal side of betting, as well as introduce you to our selection process. Let's dive deep into the extraordinary sports betting market in Serbia. Keep reading!
Legal Serbian Online Sports Betting Sites
The abundance of sports betting sites appearing daily makes players wonder whether or not these sites are worth their time and money, and for a reason. Many of these sites do not have proper licenses that guarantee safe gameplay.
With that in mind, we have decided to separate the wheat from the chaff and introduce you to the best betting sites targeted towards Serbian players.
Take a look at our list and pick one that meets your needs!
Popular Pages:
Is Online Sports Betting Legal in Serbia?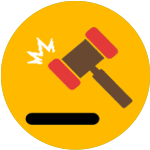 Serbian players are lucky to live in a country with extremely liberal laws on sports betting.
All online gambling and betting activities have been regulated since 2011, meaning that Serbian bettors are free to place wagers on their favorite sports competitions without the fear of being prosecuted for illegal activities.
With that in mind, sports betting is one of the most common pastime activities, and many Serbian bettors opt for sports betting rather than casino games. All in all, Serbian players are welcomed with open arms on both domestic and international betting sites.
How We Selected Best Sportsbook Sites in Serbia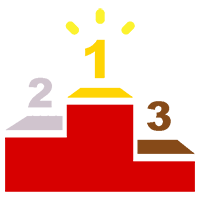 In order to present a list of the best sportsbooks for Serbian players, we had to establish a set of criteria for sportsbooks to meet.
Setting a set of necessary criteria wasn't tricky, but finding a number of betting sites that meet those criteria is challenging. Take a look at some of the most important steps in determining top-quality betting sites.
Our Experience
Our team of professionals has been representing the best in the business for more than ten years. We have nurtured dozens of employees and turned them into experts in their respective fields, such as legalities, security, safety, and more.
Our reputation is based on fact-checking and thorough research, among other things, and our previous articles, reviews, and guides speak for our impeccable reputation. We are proud to be a reliable source of information regarding online sportsbooks, casinos, poker sites, etc.
How We Make Sure These Sportsbooks Are Safe and Legal
One of the first things we check upon opening a sports betting site is whether the site has been regulated and licensed by proper gambling authorities. What do we mean by that? All gambling sites that want to prove themselves in this competitive industry need to be approved for safety by reputable gambling jurisdictions. A stamp of approval from these authorities assures users that they are spending their hard-earned money wisely.
Of equal importance is security on the site. We do not want our readers to come across scammy sites to take their money and leave them hanging. With that in mind, we check the security on the site, including first-grade SSL encryption technology and the latest firewalls that will protect players from possible cyber attacks and breaches.
Aside from safety and security, we find that fair gameplay is a must, so we check that the betting site has been audited by third-party organizations. Once we have determined that a betting site checks all of these boxes, we can evaluate further.
What We Pay Attention to When Rating Online Sportsbooks
Safety, security, and fair gameplay are nothing without a well-equipped betting site, meaning betting sites must offer a wide range of available sports to bet on, including more than only popular sports. Moreover, players need to feel appreciated with attractive incentives, bonuses, and promotions.
Other features include a long list of available payment methods, software providers, customer support, mobile platform, website design, etc.
Blacklisted Sports Betting Sites in Serbia
Players will always come across betting websites that seem amazing but will turn out to be fraudulent. Our goal is to provide only the crème de la crème when it comes to online sports betting sites so our Serbian readers can have the ultimate betting experience online.
Take a look at our list of blacklisted betting sites in Serbia and remember to avoid them.
Bet Cascade
Reports of confiscated winnings
Scammy bonus promotions
Delayed payouts
Oddsmaker Sportsbook
Slow payments
Reports of unpaid winnings
Unresponsive customer support
12BET
Bad customer reviews
Poor customer support
Unfair playing conditions
Sports Betting Industry in Serbia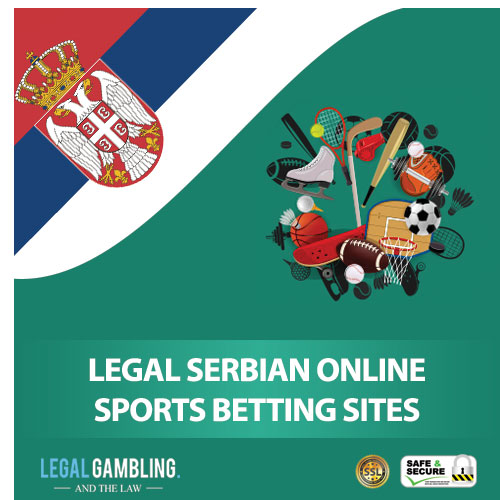 Serbia's sports betting industry is continuously thriving, as sports betting is thought to be one of the country's favorite activities.
In recent years, online sports betting sites are on the rise, and many bettors opt for betting from home instead of land-based betting. International online betting sites have a strong presence in Serbia, but domestic sportsbooks are holding their ground.
Luckily, Serbian players are spoilt for choice, and they have many more improvements to look for in the future.
Mobile Sports Betting in Serbia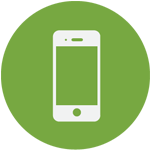 The majority of Serbian sports bettors turn to mobile betting as it's considered the most effective and quickest method of betting in the country.
The best sports betting sites offer compatible mobile platforms, whether it's in-browser or via applications.
Either way, Serbian bettors take advantage of available mobile platforms on both Android and iOS devices for a seamless betting experience.
Popular Payment Methods for Serbian Bettors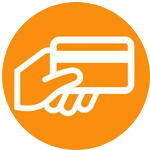 Most Serbian players rely on credit card payments as it's the most convenient and widespread payment method. Thus, Visa and Mastercard payments are top choices. Other than that, players also opt for mobile and prepaid payments, as well as e-wallets, such as PayPal and Payoneer.
Crypto payments are still not the first choice for betting online, but some players prefer to avoid fiat currencies, so they turn to Bitcoin. Additionally, bank transfers are not extremely popular because of high fees and long processing time.
Responsible Gambling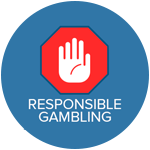 Understanding that sports betting can be addictive is essential in order to prevent any possible problems with betting.
Admitting that you have a problem is half the job, so if you feel as if you're losing control of gambling activities, seek help. Take a look at some organizations that could help you on your healing journey.
Gamble Aware — GA is a world-leader in helping gambling addiction with a 24/7 support.
Kockanje.org — A Serbian organization that helps gamblers treat their addiction.
Gambling Therapy — Find out more about gambling addiction and how you can find help online.
Final Thoughts
To sum up, online sports betting is legal in Serbia and many players enjoy the advantages of both domestic and international sports betting sites. Take a look at our list of top betting sites for Serbian players and choose one that best suits what you're looking for in an online sportsbook.
Remember to gamble responsibly and good luck!
Frequently Asked

Questions
Is online sports betting legal in Serbia?
Are there any bonuses for Serbian players?
What sports can I bet on in Serbia?
What is the legal gambling age in Serbia?
Are Serbian sportsbook sites safe?