This article is about to tell you more about the eSports betting sites you can access from Serbia, while also revealing the legal framework of eSports betting in the country. Once you reach the last rows of this text, you'll be fully equipped with all you need to start your online gaming journey. Let's go!
Legal Serbian eSports Betting Sites
The internet is full of websites that allow eSports betting, be they specialized platforms or regular sports betting sites with eSports betting included. With such an extensive offer, it's often hard to make the right choice, but from this day on, you won't have to worry about that anymore.
My team and I created a list containing 100% safe and legal eSports betting sites for Serbian players that cover all the major eSports betting markets.
Here are the sites we put our trust in:
Popular Pages:
Is eSports Betting Legal in Serbia?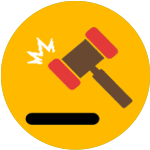 The Serbian government decided to legalize all forms of online gambling in 2011 as a way to keep some of the money from online gaming in the country. Therefore, eSports betting in Serbia is absolutely legal and any online gaming operator can include it in its offer.
Apart from having plenty of legal eSports betting options, Serbian players also like to visit offshore betting sites from time to time.
This is not exactly regulated by Serbian laws, but so far, no player has been prosecuted for doing so. With Serbian players being accepted on a majority of international eSports betting sites, this practice has been going on for years without any issues.
How We Selected the Best eSports Betting Sites in Serbia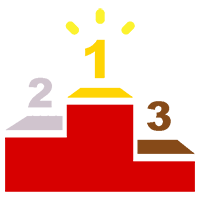 eSports betting has won the hearts of bettors across the world and can now be practiced from the majority of countries worldwide. Yet, in order to have a nice time when betting on your favorite video games, you need to select the right platform on which to do it.
We've taken some time to check out all the eSports betting sites we came across and separate the ones worth mentioning. To do this, we've created a straightforward selection process, more on which you can read below.
Why Should You Trust Us?
Our team has been in this business for quite some time, and once eSports appeared on the market, we've been closely monitoring its development. Naturally, our team of experts also tried betting on eSports in order to understand what betting aficionados expect from the websites they visit.
The conclusion we came up with is simple — every eSports betting website must pass certain tests in order to satisfy Serbian players. These aspects include legality and safety above all, and also some other points our team investigates in detail, thus making our recommendations worth a try.
Making Sure that Serbian eSports Betting Sites Are Safe and Legal
A site that holds an official license won't have a reason not to share it with its players. That's why you should always see the license details at the bottom of an eSports betting site. The license should preferably be issued by one of the well-known online gambling jurisdictions like the UKGC, Gibraltar, MGA, Curacao and others.
The safety aspect of a site is equally important as the legality, which is why it sits high on our list of priorities. To end up on our list, a site must follow all the latest safety protocols and implement protective measures such as a firewall or SSL encryption to protect players' sensitive data.
What We Look for in Serbian eSports Betting Sites
Having a great time on an eSports betting site requires a lot more than a license and cyber protection. Once we've covered these two points, these are the aspects we examine next:
The coverage of all the major eSports events and betting markets
Features like in-play betting and live streaming
Enticing bonuses and promotions
Serbian-friendly payment methods
Responsive customer support
If a site proves that it pays attention to all these things, it can hope for a place on our elite list.
eSports Betting Industry in Serbia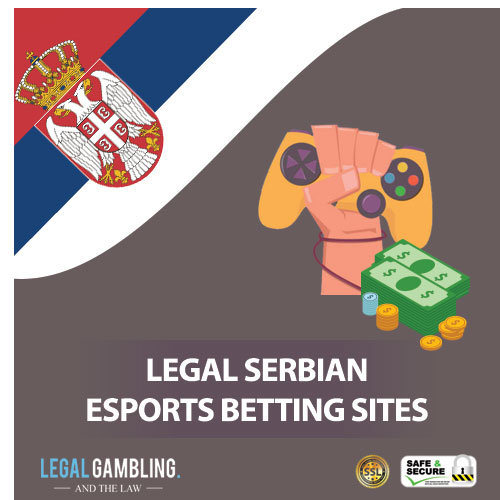 Although all games of chance can be played online in Serbia, sports betting is the dominant activity in the country, and eSports betting is a part of it too. The activity reached Serbian bettors rather quickly and has become an integral part of the Serbian online betting industry.
Furthermore, each year, there's a tendency for growth of the eSports betting profit, bringing the country millions of dollars so far.
Mobile eSports Betting in Serbia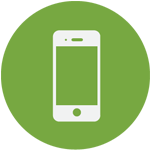 eSports betting sites available on mobile devices rate high on our list. That's why you can rest assured you'll be able to enjoy gaming on the go from any type of smartphone or tablet — Android, iOS, or Windows.
The majority of them now have designated apps, but if you don't want to bother with downloading them, simply visit the site of your choice via your mobile browser.
Popular Serbian Payment Methods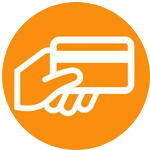 The regulated online betting market allows Serbian players to use any of the payment methods available on the web.
The most popular payment methods have been and still are credit and debit cards (Visa and Mastercard), together with the good old bank transfer.
Additionally, Serbian bettors can use some more convenient online payment methods — e-wallets such as PayPal, prepaid cards, and various cryptocurrencies (Bitcoin, Litecoin, and more).
Responsible Gambling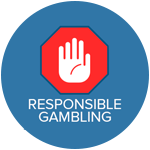 Even though online gambling is legal in Serbia, it isn't absolutely harmless. On the contrary, if you practice this activity without setting any boundaries, you can easily fall into a trap called problem gambling.
The best way to prevent this from happening is to keep your betting habits under control. Yet, if you notice something is not going according to plan, feel free to ask for help. Some of the best organizations that can assist you with gambling addiction are:
Final Thoughts
Serbia is a betting-friendly country that has given a green light to all forms of online gambling. eSports betting is one of them, and for your convenience, we've selected the best eSports betting sites Serbian players can visit.
They are full of lucrative bonuses and promotions that can be used for all the major eSports events, so make sure to check them out as soon as possible! Good luck!
Frequently Asked

Questions
Is eSports betting legal in Serbia?
How do I know if an eSports betting site is safe?
Which eSports can I bet on in Serbia?
Can Serbian players use sports betting bonuses to bet on eSports?
What is the legal betting age in Serbia?