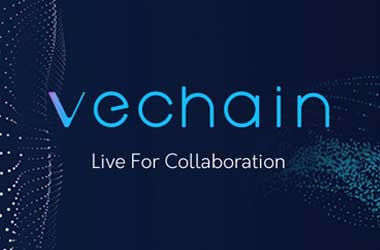 The VivaTech event, the world's rendezvous for startups and leaders, was held between May 24 and May 26 in Paris and more than 80,000 participated. VeChain, the Singapore based blockchain technology company, focused on supply chain management, participated as one of the 30 startups in the event held by LVMH Moët Hennessy Louis Vuitton SE.
The invitation to participate is itself a recognition as nearly 800 startups had applied to compete in the LVMH Innovation Award. VeChain used the opportunity and impressed the dignitaries with an impressive talk by Jerome Grilleres, VeChain Europe GM. Unsurprisingly, VeChain bagged the runner-up award.
The finalists in the event were active in 17 sectors including retail, social media, the blockchain, e-commerce, artificial intelligence, anti-counterfeit solutions, and sustainability.
Quite often in VivaTech event, innovators used to present ideas that may complement or contrast other participants. The event places both startups and established companies in the same room for "themed, high-energy open innovation." By doingso, VivaTech is able to breakdown the barriers between grassroot innovators and multinational enterprises.

Come visit @JeromeGrilleres and @mspandorah at booth J35-028 here at @VivaTech. See for yourself how VeChain IS pioneering a global collaborative ecosystem built on public blockchain technology. #VivaTech #ViVaTech2018 #ViVaTechnology2018 pic.twitter.com/iegZeGmIGu

— VeChain Foundation (@vechainofficial) May 24, 2018
Jerome Grilleres was accompanied by Sarah Nabaa, VeChain Singapore GM. The panel of judges who assessed the speech given by representatives of various startups are:
Angela Ahrendts — Senior Vice President of Retail, Apple
Alexandre Arnault — Co-Chief Executive Officer, RIMOWA
Sébastien Bazin, Chairman — and Chief Executive Officer, Accor
Stewart Butterfield — Founder of Slack
Tony Fadell, Inventor — and investor
Kirsten Green, Managing Director — Forerunner Ventures
Natalie Massenet — Entrepreneur, Imaginary
Nas — Artist and Investor
Daniel Zhang — Chief Executive Officer, Alibaba
The pitch was very well received by the audience who queued up to speak with Jerome and Sarah at VeChain booth. The conversation is expected to have a lasting impact on the integration of VeChainThor.

Very greatful to have had a chance to pitch @vechainofficial at #VivaTech great thanks to @LVMH. Looking forward to the result tomorrow. #LVMHTech pic.twitter.com/1B1RTkmaqx

— Jérôme Grillères (@JeromeGrilleres) May 24, 2018
The panel announced VeChain as one of two runner-ups. VeChain is working with multiple LVMH brands to establish a collaborative and trustless ecosystem to innovative companies.
[#LVMH at @VivaTech] @iancr just announced the two runners-up: Congratulations to Kronos Care and Vechain for their innovative and excellent project!#VivaTech #LVMHTech #LVMHInnovationAward pic.twitter.com/Ymi7A0eO6F

— LVMH (@LVMH) May 25, 2018