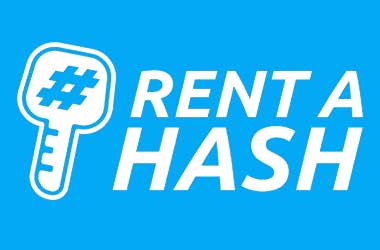 If you wish to mine any coin, but hesitant to invest in costly machinery, then "Rent A Hash" is the platform you need to choose. It is a professional mining platform that allows you to rent hashing power, without a need to set up rigs, import machines or GPU cards, rent and maintain warehouses, and secure the site or pay the bills. Rent A Hash officially informed the launch of its services through a tweet.
Rent A Hash offers low entry barriers. Further, it charges low fees and uses Bitcoin Cash (BCH) for payments. That speeds up the entire process of renting a rig. All the funds are kept in cold storage, making Rent A Hash exponentially safer than its competitors. Additionally, the Rent A Hash platform was designed to scale operations up as soon as more rigs are available for rent and demand for rigs goes up.
You can organize your search according to several categories, including: speed, price per day and price per GH per day. Once you select the rig you want to rent, the platform makes it easy for you to pay the fees and start getting your returns.
So, if you want to get into the mining or have a large project that requires a lot of mining power, Rent A Hash is a great option to get what you want without a hassle.