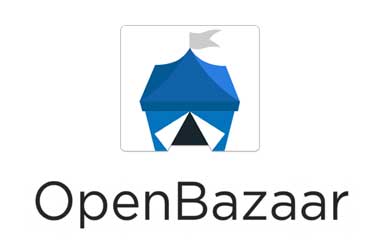 OpenBazaar, a P2P e-commerce platform has announced the release of OpenBazaar version 2.20. The version facilitates fully decentralized, commission free cryptocurrency trading. Until the release of this version, the platform supported buying and selling of physical goods, digital goods, and services.
A new type of listing facility enables vendors to sell cryptocurrencies on OpenBazaar. As of date, the platform supports 44 kinds of cryptocurrencies. OB1, the team behind OpenBazaar, aims to add more cryptos in the future.
The platform cannot be regarded as a cryptocurrency exchanges, as the transaction is purely P2P, without an involvement of third-party. Therefore, the platform will not showcase any order book or provide options to choose a particular bid or ask price.
Commenting on the release, OB1 team said "We're now adding a fourth: cryptocurrency."
Three types of payment are now supported by the platform. They are Direct, Offline, and Moderated.
The OB1 team stated
"We've released this new feature with the goal of listening to the community about how they believe cryptocurrency trading on OpenBazaar can be improved. We plan to rapidly iterate as we receive feedback from users. They also shared that since the launch of the crypto trading option, "we've seen users on the OpenBazaar network from more than 60 different countries."
OpenBazaar
If a buyer trusts a seller, then Direct payment mode can be chosen. If the counter party is not available to receive the payment, the Offline option can be selected. Once the seller logs into the system, the payment can be collected. Moderated payment option allows trading with unknown parties.
Commenting on the launch, the OB1 team stated
"no fees, no need to register with any service, and no threat of an exchange getting hacked. So users aren't forced to reveal any identifying information. Payment must be settled in whichever coin they [vendors] have chosen for their OpenBazaar store, either Bitcoin, Bitcoin cash, or Zcash."