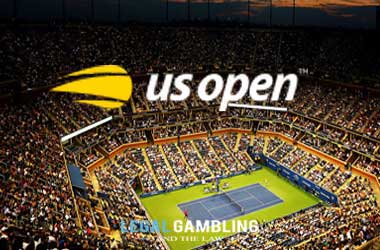 The U.S Open which is the final grand slam of the year is scheduled to run from Sep 1 to Sep 13. The United States Tennis Association (USTA) has taken over the Long Island Marriott Hotel and created a bio-bubble to protect players and staff from COVID-19.
The USTA made a bold decision to proceed with the final grand slam of the year in the midst of the coronavirus pandemic. The decision they made did not go down well with many tennis players who believed that it would have been better for the USTA to have cancelled the U.S open than to put players at risk.
However, USTA is confident that it can successfully create a bio-bubble in New York and keep both players and staff safe.
The NBA, NFL and NHL have created bio-bubbles after resuming their season and have had a lot of success so far. The MLB decided not to create a bio-bubble and had over 18 players test positive for COVID-19 in no time.
The Long Island Marriott hotel which is next to the Nassau Coliseum will be the bio-bubble location during the U.S. Open. Over 90 percent of the players taking part in the U.S Open have already entered the bio-bubble with only a few opting to take private residences and follow the same strict protocols that will be maintained within the bio-bubble.
USTA confirmed that they had fully taken over the Long Island Marriott hotel and have transformed the property to specifically cater to the needs of all the players and support staff and keep them safe.
Top Players Decide To Skip US Open
While USTA is confident that the bio-bubble will protect the players, a number of the top players did not show the same confidence and decided to skip the final grand slam of the year, rather than put their lives at risk.
The women's division will be hit the most as 6 players from the top 10 have decided to skip the U.S Open. It is a blow in many ways to both the fans and the organizers but also paves the way for someone new in the women's division to make a name for themselves at win the U.S. Open.
The men's division is a lot stronger as 7 out of the top 10 players have decided to play. However, there will be no Rafael Nadal and Roger Federer as Nadal has decided to opt out while Federer is still recovering from an injury.
Don't forget to keep a eye out for our betting preview of this years US Open next week, with all the latest odds provided