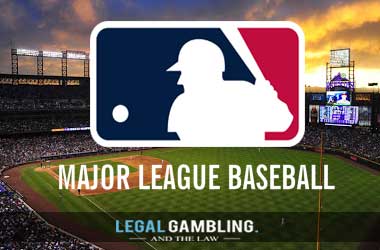 Major League Baseball (MLB) decided to resume its season without forming a bio-bubble and it did not take long for MLB players to test positive for COVID-19. The MLB faced a lot of criticism after there was a massive outbreak of COVID-19 cases amongst its players.
The Miami Marlins had as many as 18 players test positive for COVID-19 and 2 players from St. Louis Cardinals also tested positive. There was a lot of pressure imposed on the MLB and Commissioner Rob Manfred to consider shutting down the season but they have resisted the pressure for now.
The NBA and NFL also resumed their seasons but they took a different approach to MLB and decided to form a bio-bubble. The bio-bubble creates a strict protocol to ensure that players and coaching staff stay within a closed environment and do not unnecessarily expose themselves to risk.
Eagle News
It is a difficult environment to be in, given the number of protocols to follow but both the NBA and NFL have been a lot more successful in protecting their players. MLB is now thinking about creating a similar bio-bubble for its players so that there are no more massive COVID-19 outbreaks.
The NBA created a bio-bubble in Disney World, Florida and is running its season from this hub. The NHL decided to create two bio-bubbles in two Canadian cities so that its teams could compete. The MLB will not be able to work with either the NBA or NHL bio-bubble format because the MLB currently has 16 teams in the playoffs and would need multiple hubs.
NFL Bio-Bubble More Suitable For MLB
This is why MLB is taking a closer look at the NFL bio-bubble because it appears to the format most suitable to the MLB. Commissioner Manfred and his team will most likely have to create four bio-bubbles in different cities and split the teams, so that 4 teams remain in each bio-bubble.
The teams will have to be confined to their respective bio-bubble and remain here for an extended period of time. This will remove multiple risks brought on by extensive travel and make it easier for the league to impose strict protocols throughout the season.
The MLB will have to pick cities that have multiple ballparks. The cities that could make the cut include Los Angeles, Chicago, New York and San Diego.