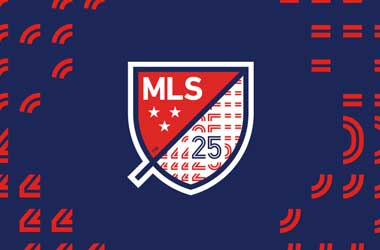 Major League Soccer (MLS) announced this week that they will be resuming their 2020 season from July 8. The league was stopped due to the COVID-19 pandemic and the resumption is being billed as the MLS is Back Tournament.
The full roster of 26 teams will compete in the tournament, which take place at the Walt Disney Resort in Florida, in their ESPN Wide World of Sports Complex.
The MLS is Back Tournament is the first in a series of events planned by MLS for this year.
Up next is the league's regular season, which will feature an amended schedule in home markets. This will be followed by the playoffs for the MLS Cup as well as the 25th MLS Cup.
Don Garber, commissioner of the MLS, expressed his excitement at their partnership with Disney. According to Garber, the Disney location provides a controlled environment that would help the MLS assure the safety of all their players, staff, and other personnel.
ESPN FC
The teams are slated to start arriving in Orlando on June 24, although each team will have significant leeway as to the exact dates. The only stipulation by the MLS is that they must arrive at least one week before they play their first game.
MLS teams have already begun training, subject to local regulations that delayed some teams. The last team to report for training is the San Jose Earthquakes, who resumed their practices just this Tuesday.
Finals Scheduled for August 11
The tournament will be comprised of a group stage, where all 26 teams will play three times. A knockout stage will follow. Teams will be split into six groups. The top two teams, as well as the four third-placing teams with the best record, will be part of the top 16.
Nashville SC will play in the Eastern Conference for this season, which will have three groups: one group with six teams and two groups with four teams. The Western Conference will comprise of three groups with each group having four teams.
The host club Orlando City SC will be awarded top seed in Group A, a six-team group—they will play in the opener match on July 8. The remaining five seeds will be the four top teams in the 2019 MLS Cup playoffs: LAFC, Toronto FC, Atlanta United, Real Salt Lake and Seattle Sounders FC. The finals are scheduled for August 11.