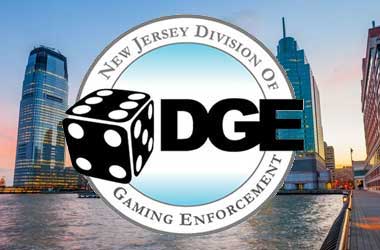 David Rebuck, Director of the New Jersey Division of Gaming Enforcement (NJDGE) released a pretty strong statement sending a loud and clear message to offshore betting sites that operate without a license and try and target residents of New Jersey.
One of the highest-ranking gaming regulators in the United States, Rebuck has led the charge in effectively regulating online gambling in New Jersey, since the Garden State first started allowing Internet betting in February 2013.
During the All American Sports Betting Summit, held at the Monmouth Park Racetrack in Oceanport, Rebuck renewed his staunch opposition on the black market. The black market is comprised of unlicensed offshore sports betting sites and casinos that target New Jersey residents.
The message from Rebuck was clear as he warned offshore operators who take illegal wagers and those companies who enable them that they will be permanently barred from getting a gaming license in New Jersey.
There are just a handful of states in the United States that offered legalized online gambling operations, New Jersey being one of them. As a result, many offshore operators have targeted American players and continue to operate under the radar. Rebuck issued the stern statement knowing full well that there might be many offshore gambling operators and executives present during the Summit.
NJDGE Setting The Trend In Compliance
At least $150 billion annually is bet illegally in the US, according to a study by the American Gaming Association. Gaming regulators such as the NJDGE have worked hard to clean up the black market but the task is not an easy one.
The NJDGE has a reputation for being very strict with its gaming laws and vetting license applications. If a gaming operator gets suspended by the NJDGE it usually often arouses suspicion and results in investigations in other states where these operators have set up shop.
In the same speech, Rebuck also lauded other states in the US that have passed legislation to finally make sports betting legal outside of Nevada. Earlier this month, New York became the 14th state to allow legalized sports betting, since the US Supreme Court overturned federal law in May 2018 that prohibited sports betting.
Now that multiple states are moving forward with sports betting legalization and some considering online gambling legalization, many of them will look to take a leaf out of New Jersey's book.