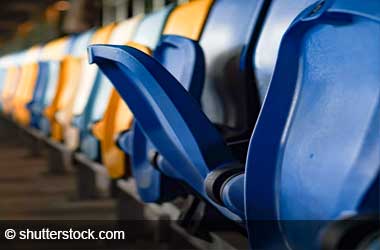 The UK government has announced that local competitive sports will be permitted to resume from June 1.
However, it will be up to individual athletes and sports leagues to determine the risk of resumption.
Snooker and horse racing are both set to resume operations from June 1, while the Premier League is eyeing a June 17 start date. English clubs began their phase two contact training on May 25.
According to Oliver Dowden, the Secretary of State for Digital, Culture, Media and Sport, UK fans can finally watch live sports soon.
A number of sports in the UK have already committed to coming back soon: tennis, Formula 1, golf, snooker, football, horse racing, cricket and rugby.
The government's three phase guidance is intended to set a feasible framework for sports to resume in the country. Spectators will not be allowed. Dowden was clear, however, that no one sport can be forced to resume operations.
The Telegraph
Five Sports Protocols That Must Be Followed
There are five main protocols that are being pushed by the UK government for competitive sports. First, all individuals involved in the sport must travel individually, and by private transportation whenever possible. Second, all individuals entering the competition venue will be screened for COVID-19 symptoms. No one who is exhibiting symptoms will be allowed to enter.
Third, social distancing must be strictly enforced as much as possible between different groups within the sport. Hugging will be discouraged, such as in player celebrations. Fourth, time spent in dressing rooms must be minimized. Fifth, all sports organizations and partners must appoint a point person for all COVID-19 related issues, who will be responsible for all communications and planning for COVID-19 guidelines.
The latest version of the public guidance will be published in full on June 1.
Premier League Could Start by June 17
Richard Masters, chief executive for Premier League, said that he is excited to finally resume the season, possibly within two short weeks. Four games from the Premier League will be aired live for free on BBC Sport.
The Premier League stated on May 30 after testing 1,130 coronavirus tests from May 28 and 29, no staff or players have been found to be positive. Throughout the league, 3,882 tests have been conducted—of which 12 have been found positive.
According to Dowden, Premier League matches will be played where local authorities and police can guarantee enforcement of social distancing guidelines.