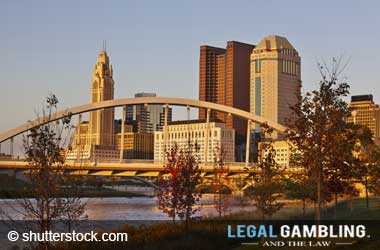 The push to legalize sports betting in Ohio commenced in 2019 but there has not been a lot of headway since then. Two bills have been sent for review and even though slow progress has been made till date, the two sponsors feel confident a breakthrough will be coming soon.
The two bills differ primarily on the question of who will regulate the industry. The House bill which was approved in May names the Ohio Lottery Commission as regulator, while the Senate bill names the Casino Control Commission.
Ohio's neighboring states Indiana, Pennsylvania and Michigan all offer sports wagering in casinos. Fifteen other states have legalized the activity. Another five states have made sports betting legal but have not yet offered it to consumers.
The House bill would allow punters to place sports bets in-person at the state's four casinos and seven racetracks. They can also place bets via mobile apps and at kiosks located in veterans and fraternal organizations that carry liquor licenses. A total of 10% of all gross betting revenue will be allocated toward education, as well as a small amount earmarked toward problem gambling initiatives.
Center for Addiction Treatment

The Senate bill offers the same conveniences to Ohio punters, but does not delineate what the 6.25% tax will be used for. Ohio's operating budget for the fiscal years of 2020 and 2021 is $69 billion.
Rep. Dave Greenspan (R) of Westlake, one of the chief sponsors of the House bill, estimated that legal sports wagers could raise as much as $15 million in tax revenues in its opening year, then roughly $50 million annually in future years.
The House and the Senate are predominantly Republican. The state's Governor Mike DeWine, also a Republican has stated that he prefers the Senate bill.
Lottery Commission Minimizes Future Legal Issues
Greenspan said the House bill may be the better option for Ohio if the state wants to avoid potential legal hurdles in the future. According to Greenspan, the nonpartisan Ohio Legislative Service Commission offering sports wagering in the state will likely face constitutional barriers if it is not regulated by the Lottery Commission.
He said that he was confident that the sponsors for both bills will be able to hash out their differences soon. Greenspan mentioned that currently it was difficult to meet up with the Senate bill's sponsors, but when they do, he expects a deal can be struck.