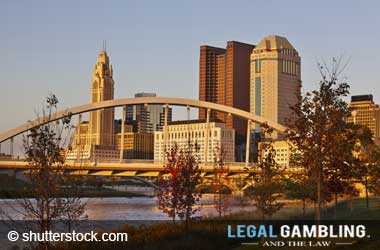 Ohio currently enjoys a vibrant gambling scene: Gamblers in the state can purchase lottery tickets, pull slot machine handles, and sit down to a good table game at their local casino.
Next up is sports betting—which industry experts estimate will be legalized soon in the Buckeye State, in large part due to Ohioans love for gambling.
Ohio residents spend almost $2,000 per year on gambling activities, a tally that does not even include online gambling or black market gambling. If Ohio follows the lead of 19 other states in legalizing sports wagering, this figure could increase even more.
Gov. Mike DeWine has indicated that sports betting will eventually be available in the state, but added that before it happens, state officials will first have to iron out key details—such as controlling problem gambling and determining whether mobile phone bets or college sports bets will be permitted.
Two bills were filed last year with Dave Greenspan playing a big role. These two bills have been refiled in Ohio to legalize sports betting: HB 194 and SB 111. HB 194 would grant to power to regulate the industry to the Ohio Lottery, while SB 111 would grant them to the Casino Control Commission.
The sponsor of SB 111, State Sen. John Eklund (R-Chardon), stated that current sports betting restrictions do not make sense for Ohioans. Sen. Eklund's bill would allow casino and racino licensees to provide sports wagering for their customers in-person, on the Internet, or through mobile devices. SB 111 would also allow intercollegiate sports bets, but not high school sports bets.
Colleges, Gambling Operators At Odds
Colleges and universities in Ohio, both private and public, have expressed their disapproval of allowing betting on intercollegiate sports. Presidents of 44 universities—30 private and 14 public have released a signed letter contending that bets on intercollegiate sports would threaten the integrity of their sports programs and encourage underage gambling. The same sentiment was expressed by athletic directors from Ohio's Division I NCAA teams in a letter released last October.
Gambling operators in Ohio have been supportive of both bills. JACK Entertainment's Adam Sullivan testified that Ohio's licensees already have the required infrastructure to handle sports betting in a safe, responsible way to customers. Penn National Gaming's Eric Schippers stated that the bills would increase revenue to the state, as evidenced by the increased sales in their facilities located in six states with legal sports gambling.