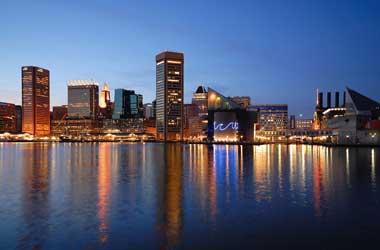 Maryland is moving forward with its push to legalize sports betting in the state. The Maryland Lottery and Gaming Control Commission (MLGCC) announced this week that it has made its draft sports betting regulations public.
The general public will have time till Sep 22 to go through the proposed betting regulations and share their feedback and suggestions. A total of 227 pages outlining all of the proposed regulations have been made public.
Once this public consultation period is over, the MLGCC will be able to proceed with rolling it out and starting the license application process.
The Gaming Commission expects the license application process to be rather competitive.
WMAR-2 News
As of now, there is no indication as to how long it will take for the license application process to be completed. An estimated timeline is between 12 to 24 months but a clearer estimate will be available once the Sports Wagering Application Review Committee (SWARC) confirms the steps involved in the license application process.
Casino operators, sports stadiums, racetracks, bingo halls and OTB locations will be allowed to apply for a sports betting license. The state plans to issue a total of 60 mobile betting licenses.
The sports betting licenses will be issued in two categories with each category have further sub-categories. Category A licenses will cover the 3 biggest casinos in the state, 3 biggest professional sports organizations and the Jockey Club.
Category B licenses will be handed out to operators who have less than 1,000 slot machines. Category B-1 licenses will be given to operators that have more than 25 employees while Category B-2 licenses will be given out to operators that have less than $3M in gross receipts and less than 25 employees.
Sports Betting Licensing Fees
Maryland is expected to bring in millions of dollars by issuing up to 60 mobile sports betting licenses. A Class A-1 will cost $2M and an additional $500k in renewal fees while a Class A-2 license will cost $1M and an additional $300k in renewal fees. A Class B-1 license will cost $250k and an additional $50k in renewal fees while a Class B-2 license will cost $50k and an additional $10k in renewal fees.
US Operators who want an online sports betting license will have to pay an application fee of $500,000.