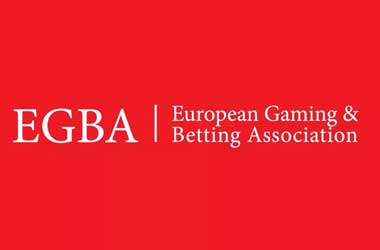 Summary
EGBA wants more cross-border sharing of best practices
EGBA says sharing and cooperation will prevent harsh regulations being imposed
Special emphasis placed on safer gambling initiatives
Multiple European countries have come down hard on the gambling industry and its different sectors in recent years.
England, Italy, France, Germany Spain and Ireland have all expressed concern over the increase in problem gambling numbers and lack of stringent gaming regulations in their respective countries.
The UK is currently commissioning an entire makeover of their archaic 2005 Gaming Act review while Ireland is also looking to put together a more updated gaming framework.
The European Gaming and Betting Association (EGBA) is the leading trade association in Europe for the gaming industry and all of the top gaming operators in Europe have signed up to the EGBA.
Maarten Haijer, Secretary General for the EGBA has called on licensed gaming operators in Europe to come together and engage in more cross-border sharing in order to help European gaming operators and offer betting protection to players in Europe. Haijer said many gaming operators continue to be aloof, sit on the fringes and not participate in any discussions that foster safer gambling in Europe.
Haijer warned licensed operators that if they continue to stay aloof and operate on their own terms, it was going to force gaming regulators in Europe to impose stringent gaming regulations on different EU regions and make it difficult for both players and operators.
The EGBA is calling on all licensed operators to build a culture of responsibility, share best practices and join a reputed trade association so that the interests of licensed operators and players can be represented positively to all stakeholders.
Special Emphasis Placed On Safer Gambling Practices
The EGBA is looking to get all members to comply with an industry code of conduct that is applicable irrespective of what European region that operator has a presence in. Haijer says that this will hold operators accountable for their actions and also boost transparency levels.
One of the main concerns for the EGBA right now is to increase the practice of safer gambling policies. The EGBA knows that multiple gaming regulators across Europe are looking at problem gambling numbers and imposing harsh regulations to combat gambling addiction. The sharing of safer gambling practices cross-border will cause all operators to raise their standard of player protection and in turn help reduce problem gambling numbers.