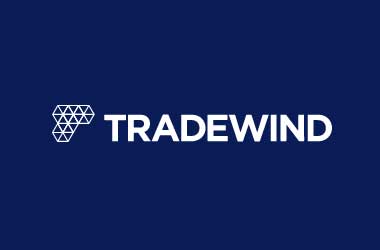 Tradewind Markets, a financial technology company backed by Sprott Inc., technology provider Goldcorp Inc. and IEX Group has launched a new digital gold trading and settlement platform. The platform uses a custom built blockchain application VaultChain, which is expected to revolutionize the trading, settlement, and ownership of physical gold. The Royal Canadian Mint, a Crown corporation of the Government of Canada, will provide storage and confirmation of the gold registered on the Tradewind platform. This guarantees the option of physical delivery.
The Tradewind platform, which went live on March 23, 2018, integrates a network of authorized liquidity providers and dealers. Together with the authorized liquidity providers and dealers, the Royal Canadian Mint will recognize the Tradewind blockchain as the authoritative record of title for ownership. The Mint will also contractually guarantee the option for physical delivery of the gold underlying the program to the network of authorized liquidity providers and dealers.
Customers will access the market through a network of authorized dealers and will be able to own VaultChain Gold in fractional quantities, in a segregated account (or "wallet") directly on the Tradewind blockchain. VaultChain Gold will not be subject to the ongoing management and administrative fees associated with securities products like exchange traded funds.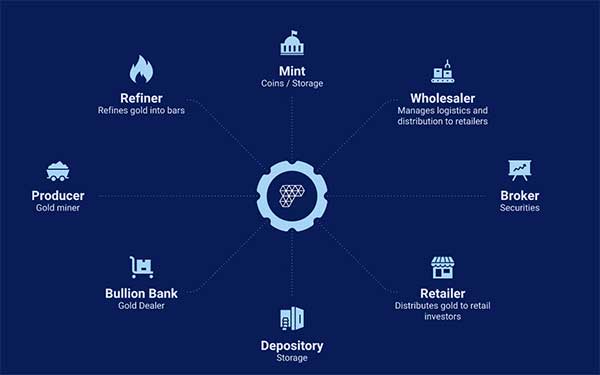 Matt Trudeau, President and co-founder of Tradewind said,
"We believe that the ownership and trading of vaulted precious metals will go digital, and our open-architecture platform will lead this transformation allowing market participants to quickly and easily adapt. Gold and blockchain technology form a uniquely compelling marriage, and we created our platform to enable the gold market to respond to a number of systemic challenges and remove prior limitations."
Sandra Hanington, CEO of the Royal Canadian Mint commented,
"The Royal Canadian Mint is pleased to have worked with Tradewind to combine our world-class vaulting services with their innovative technology solution aimed at digitizing and modernizing the physical precious metals trading market."
Mike Haughton, co-founder of Tradewind, said,
"The Tradewind blockchain can directly link precious metals' producers, custodians, market makers, dealers and investors. This will unlock opportunities for market participants to conduct business more efficiently, securely, and profitably across existing business operations, and to enable future utility including provenance tracking and collateral management."
Gold-focused money manager Sprott owns approximately 20% stake in TradeWind platform. Sprott plans to use the platform as a dealer. In a telephone interview with Bloomberg, the Chief Executive Officer Peter Grosskopf said
"the most important thing to happen to the gold market in the last several decades. Gold has always been criticized as being an inefficient product, a lazy product, a product that's hard to transact with. It's almost as though the blockchain were invented for gold. The marriage of the two, I think it's going to be incredibly powerful."
Grosskopf also expects gold to be soon used as a form of digital cash, "supplanting cryptocurrencies and opening up a completely new user base."
So far this year, the gold prices have climbed 3.6%, while Bitcoin has lost about 43% of its value.