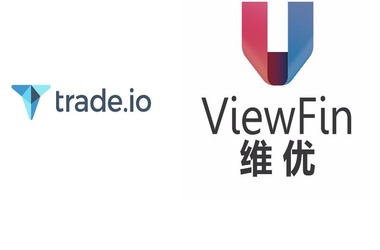 Trade.io, a digital asset exchange and blockchain advisory provider, has inked a deal with ViewFin, to create disruptive blockchain solutions. ViewFin, the creator of Metaverse, is the China's first public blockchain based on PoW consensus protocol. Under the partnership, Metaverse's token (ETP) will be listed in Trade.io's cryptocurrency exchange.
Additionally, both parties will work together to list more Metaverse tokens in the future. Trade.io and ViewFin will also collaborate on areas such as trading, compliance, investment banking and risk management.
According to the agreement, ViewFin will create Metaverse smart tokens for clients of Trade.io and assist in the listing of the tokens in other partner exchanges. As a final step, ViewFin will list Trade.io on its crypto exchanges namely RightBTC and TulipEx.
ViewFin, since its inception in 2014, has built a global network of media outlets, business partners, and event organizers. Trade.io and its clients will be able to leverage this network and gain access to Mainland China.
Both firms will also educate their clients about blockchain technology and the advantages it offers over traditional systems. ViewFin has also revealed that its strong investor network will be introduced to the Trade.io "Angel Investor Program."
Eric Gu, CEO of ViewFin commented,
"We are delighted to team up with trade.io, a leading blockchain firm with strong ties to the financial industry and a well-established community. Given our success in developing the Metaverse blockchain, I am confident that our team will do their best to support trade.io's clients in implementing innovative and groundbreaking blockchain solutions."
Trade.io's Managing Director of Research & Business Development John Patrick Mullin, commented
"We will work closely with them on educational meetups, events and conferences to create a strong community in Shanghai, Hong Kong and South East Asia in the near future."
John Patrick Mullin, further stated,
"I first met the ViewFin team in Shanghai and was totally impressed by their dynamic and professional international team. This strategic partnership enables us to leverage ViewFin's investment relations to support our early-stage projects."