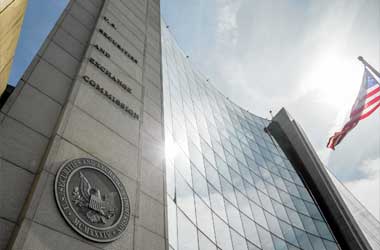 The Securities and Exchange Commission announced that it has filed an emergency relief action to shut down AriseBank ICO, calling it "an outright scam." The SEC has alleged that AriseBank, a Dallas-based company, has used deceptive tactics to raise around $600 million of its $1 billion goal in two months.
The SEC has also filed a case of fraud against the co-founders Jared Rice Sr. and Stanley Ford, after it was found that the duo had issued unregistered securities during AriseBank's ICO. On January 18, 2018, the AriseBank had announced that it intends to purchase two FDIC insured banks, TPBG and KFMC Bank Holding Company. However, it was found out that neither of them exist.
The customers of AriseBank were also offered an AriseBank branded VISA card that enables spending any of the 700+ crypto currencies. The bank had falsely claimed that their algorithmic trading application automatically trades in various crypto currencies.
Further, the criminal background of key executives of the bank was not disclosed. Co-director of the SEC's Enforcement Division, Stephanie Avakian, said
"We allege that AriseBank and its principals sought to raise hundreds of millions from investors by misrepresenting the company as a first-of-its-kind decentralized bank offering its own crypto currency to be used for a broad range of customer products and services. We sought emergency relief to prevent investors from being victimized by what we allege to be an outright scam."
The bank had also announced that it will join hands with boxing legend Evander Holyfield in raising money for disaster preparedness. Following the issue of a cease-and-desist order, the office and homes of executives have been raided and assets have been seized. The website is offline and the ICO was halted.
Steven Peikin, SEC co-director, said
"This is the first time the Commission has sought the appointment of a receiver in connection with an ICO fraud. We will use all of our tools and remedies to protect investors from those who engage in fraudulent conduct in the emerging digital securities marketplace."
Incidents like this paint a bad picture about crypto currency market as a whole.