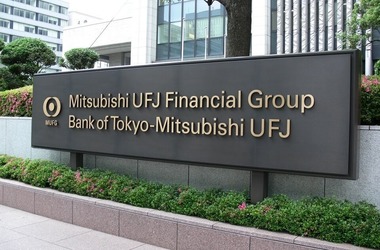 MUFG Bank, Japans largest, has reconfirmed that it is developing a cryptocurrency named "MUFG", and a blockchain based payment platform that can process a million transactions per second, with each transaction taking only 2 seconds to confirm on the blockchain. MUFG, the banking unit of the Mitsubishi UFJ Financial Group, plans to pilot the cryptocurrency with its 100,000 account holders in 2019.
MUFG also explained that the cryptocurrency will be designed such that it will continually evolve and remain compatible with IoT and other latest technologies.
The Massachusetts-based Akamai Technologies, which is partnering with the MUFG Bank, is extremely optimistic about the platform. Akamai Technologies stated
"[We plan] to realize the world's most scalable and fastest payment processing platform with a capacity to process a million transactions per second and the ability to finalize transactions in less than 2 seconds."
Once an account holder expresses interest in taking part in the testing process, the account balance would be converted into MUFG cryptocurrency, using an exchange rate of one MUFG for one yen. The account holders will also be provided with a smartphone app to use the cryptocurrency.
During the testing phase, users will be able to make payments at limited locations, including some restaurants, shops, and convenience stores, in Japan. The trial participants will also be able to send payments among themselves.
All the MUFG transactions will be analyzed by the MUFG Bank officials to ensure the settlements happen in a smooth and secure manner. Nobuyuki Hirano, the President of Mitsubishi UFJ Financial Group is optimistic that MUFG cryptocurrency will be more stable than Bitcoin. The President stated that the bank – a member of the R3 banking consortium – is working to overcome volatility related issues and create a cryptocurrency which will be highly useful in real life.
The bank started exploring cryptocurrency four years back when it established an innovation center. Akamai runs one of the largest distributed computing platforms in the world and accounts for nearly 15% to 30% of all web traffic. Akamai facilitates nearly 3 trillion internet transactions every day.
The launch of MUFG cryptocurrency will take the Japanese banking system years ahead than others and pave way for further innovation in the financial sector. With $2.5 trillion in assets, MUFG bank is one of the world's largest bank in the world.