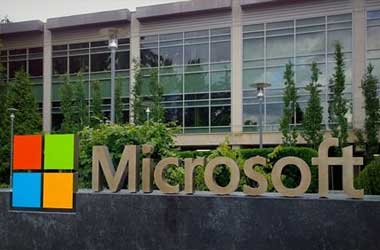 Bing, the search engine powered by Microsoft, has announced a ban on all advertisements related to cryptocurrencies from July 18 onwards. According an official announcement made through a blog post, Microsoft has cited the unregulated status of cryptocurrencies as the prime reason for the ban.
The announcement categorically states that the changes to the financial product and servces policy of Bing will be made to protect customers from the risk. The ban will also be applicable to binary options related advertisements.
Melissa Alsoszatai-Petheo, advertising product manager of Bing, has stated
"Because cryptocurrency and related products are not regulated, we have found them to present a possible elevated risk to our users with the potential for bad actors to participate in predatory behaviors, or otherwise scam consumers. To help protect our users from this risk, we have made the decision to disallow advertising for cryptocurrency, cryptocurrency related products, and un-regulated binary options. Bing Ads will implement this change to our financial product and services policy globally in June, with enforcement rolling out in late June to early July."
It can be understood from the statement that the ban will become fully effective by early July. Bing is the latest to join the list of search engine and social media platforms, which have banned cryptocurrencies related advertisements. While Facebook announced a total bank on cryptocurrency related ads in late January, Google followed with its own version in mid-March. It was soon followed by Twitter.
Last week, there were numerous reports of a possible cryptocurrency launch by Facebook. Earlier last month, LinkedIn's co-founder has opined that the ban would likely be "temporary" as the market is unregulated.