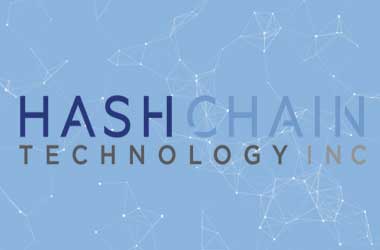 Publicly traded Canadian crypto currency mining company Hashchain Technology Inc. (TSXV: KASH) has announced that it has entered into an agreement to acquire Node40 LLC, a crypto currency transaction reporting software development company, for $8 million, subject to the final approval of the TSX Venture Exchange.
Hashchain's decision to acquire a crypto currency accounting software company comes at a time when governments across the world are considering stringent regulations for crypto currency transactions. The acquisition will also give Hashchain a control over Node40's team of experienced software engineers.
The main advantage of using the Node40 software is that it can integrate directly with some of the major exchanges. The software facilitates American Bitcoin investors, miners, and traders disclose their transactions to the IRS for tax purposes. As of date, there are practically very less options for US Bitcoin users to submit their taxes easily.
Patrick Gray, CEO and Founder of Hashchain, said
"Cryptocurrency mining remains an important focus for Hashchain, as we continue to acquire more Rigs and generate revenue on a large scale. The acquisition of the Node40 Business is an important next step of creating a global block chain technology company. Crypto currency accounting and reporting for tax purposes is a major concern in the industry at the moment. The recent Coinbase subpoena from the IRS highlights the significant need for the software developed by Node40."
Hashchain expects that several countries, including Australia, Israel, South Africa, Thailand, Phillipines, and Russia will soon implement tax rules for Bitcoin traders. Hashchain hopes to garner a good share of the tax filing market with the acquisition of Node40 software.
In addition to the crypto accounting software, Node40 also provides masternode hosting services for Dash (DASH), a crypto currency focuses on privacy and anonymity. Therefore, as part of the acquisition, Hashcoin will be paid a portion of the masternode rewards earned by Node40 over the 26 months following the closing.
Perry Woodin, co-founder of Node40, will act as Haschain's new Chief Strategy Officer (CSO). Woodin said
"The acquisition of Node40 by Hashchain means we can rapidly grow our Blockchain service offerings. We will be able to accelerate the integration of additional incentivized Blockchain applications into our hosting service. We expect to expand the Node40 Balance accounting service to support additional transparent blockchains and integrate with many more exchanges."