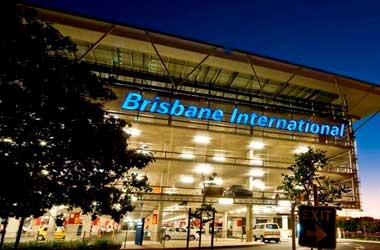 Brisbane Airport (BNE) announced that it will soon facilitate travelers to make retail purchases with crypto currencies such as Bitcoin, DASH, and Ethereum. To achieve the objective, the airport has entered into a partnership with Queensland-based Bitcoin payments startup TravelbyBit to implement the latter's point-of-sale payment systems in retail stores at two of the airport's terminals.
BNE pointed out Low transaction fees, better exchange rates, and complete privacy, with peer-to-peer payments as some of the advantages of cryptocurrencies over traditional form of payments.
The public announcement said "Travellers will soon be able to use TravelbyBit's crypto currency payment system, including Bitcoin, Dash, Ethereum and other digital currencies, to dine and shop at stores."
Roel Hellemons, the Brisbane Airport Corporation (BAC) general manager claimed that it will be the first airport in the world to accept crypto currencies. Hellemons said "Many people around the world have made money investing in crypto currencies and a lot of these people travel internationally, so it makes sense to offer a digital currency experience within our terminals."
The decision to accept crypto currencies underlines the open-minded approach of Australia towards crypto currencies and block chain technology as such. It is also a stark contrast to the hostility shown by governments such as Indonesia, China, India, and South Korea.
Hellemons also indicated that the decision to accept crypt currencies across retail establishments in two terminals is only a beginning and more expansion is about the come.