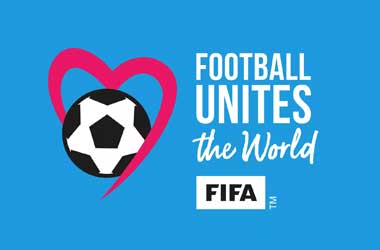 Summary
FIFA launches Football Unites the World Campaign
Big names including Cristiano Ronaldo, Lionel Messi and Karim Benzema roped in
FIFA has instructed participating nations to stick to football and not talk politics
Football (soccer for you Americans) is the most popular sport in the world and the biggest extravaganza in world football (sorry USA, but its true) is set to take place this month. The 2022 FIFA World Cup will take place in Qatar from Nov 21 to Dec 18.
The FIFA World Cup will be broadcasted throughout the world and upwards of 5 billion people overall are expected to view the World Cup.
"Football Unites the World" Campaign
FIFA has been under a lot of pressure in recent months as human right activists have criticized the global football governing body for not doing more to stop Qatar from committing horrific human abuse violations. Reports suggest that thousands of migrant workers have died in the construction of football stadiums for the 2022 FIFA World Cup.
FIFA have now launched a special "Football Unites the World" Campaign that will focus on bringing people together from all over the world over their love for the beautiful game. FIFA is set to team up with a number of international partners for this campaign to promote education, anti-discrimination and sustainability.
FIFA has also roped in some big names in football to promote this campaign. Some of the top current football stars that have endorsed this campaign are Cristiano Ronaldo, Lionel Messi, Karim Benzema and Neymar Jr. while other big names includes retired footballers Emmanuel Petit from France and Kaká from Brazil.
A celebration of unity and passion for the game we love so much ⚽️❤️

With the @FIFAWorldCup just days away, FIFA has joined forces with a host of international icons to launch #FootballUnitesTheWorld. pic.twitter.com/86JFuw2aGh

— FIFA.com (@FIFAcom) November 15, 2022
Gianni Infantino, FIFA President said they were inviting football fans from all over the world to give examples on social media of how football unites the world!
FIFA Tells Nations Focus On Football Not Politics
Human rights activists are not buying the 'Football Unites the World' Campaign as they have accused Qatar of being anti-gay since Qatar considers homosexuality a crime under Islamic law.
While some football players and even countries have spoken out against this discrimination, FIFA has made it clear to all 32 participating nations that they don't want them to be focusing on politics and human rights issues. Infantino has instructed teams and players to keep the focus only on football and not drag football into political and ideological battles as that's a headache FIFA does not want to have before the World Cup!