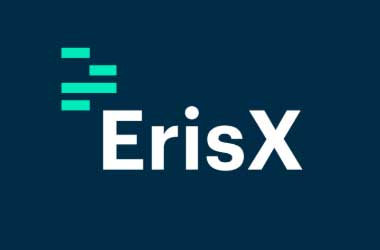 When people think about crypto exchanges, they usually think about major exchanges like Coinbase which only allow you to buy and sell cryptocurrencies. However, smaller exchangers are bringing in more services such as adding the option to trade on derivatives based on cryptos. The most recent exchange is ErisX which has received a lot of publicity as it is being backed by TD Ameritrade and Virtu Financial.
The move towards opening up to derivatives is aimed at bringing in mainstream investors to the crypto currency market. The people behind ErisX believe that by adding more traditional asset classes it help to familiarize investors with the cryptocurrency world and give them something familiar to work with.
In a statement, J.B. Mackenzie, head of futures and foreign exchange trading at TD Ameritrade, said
We wanted to find something that brings cryptocurrency to customers where they can see it on an actual exchange, something they feel comfortable with in regulated space
ErisX will initially offer cryptocurrency derivatives as these financial products will allow investors a chance to speculate on the future value of cryptocurrencies and also give investors a chance to hedge against the volatility of the market. The next step is to add spot trading by 2019.
This will allow ErisX to function as a conventional crypto exchange, allowing people to buy and sell their favoured cryptocurrency. In addition to this feature, the exchange will also add futures contracts that will be physically settled. Currently, only bitcoin futures contracts are available at the Chicago stock exchange.
Backing Of Wall Street Firms
Virtu Financial and TD Ameritrade are two big names in the world of finance that are backing this new venture. TD Ameritrade is an electronic brokerage giant and has 11 million customers and $1.1 trillion in assets. The brokerage's reason for investing in ErisX is to attract more customers into investing in cryptocurrencies.
Virtu Financial has been planning to enter the cryptocurrency market for some time now. The company's CEO announced earlier this year that the only barrier to their entry is their need for more regulation. Virtu is one of the world's biggest trading firms and earns around $1.2 billion annually.
Other investors in ErisX are the Digital Currency Group and the Chicago Board of Exchange Global Markets. These are reputed investment firms which show that Wall Street is continuing its entry into the cryptocurrency market.